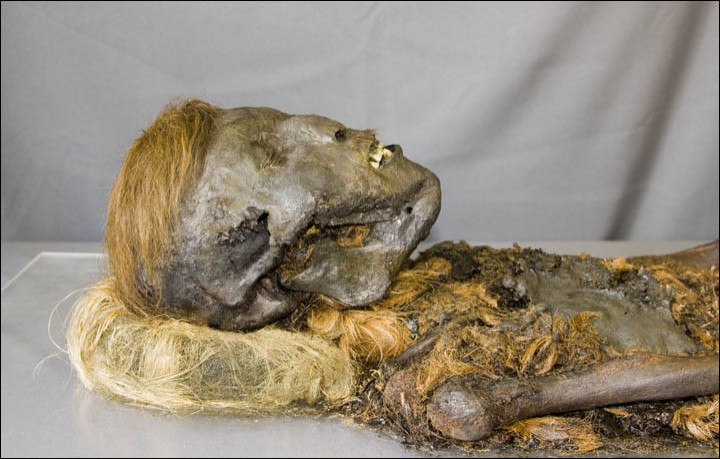 A team of archaeologists have unearthed a well preserved mummy believed to belong to a lost civilisation in northern Russia which dates back to the 12th or 13th century AD.
Found at a site close to the Arctic Circle near Salekhard, Russia, the team believe that the remains could be that of a child or teenager, although they are yet to open the coffin.
The remains were wrapped in birch bark containing copper, which, when combined with the freezing conditions, created a tomb, according to the Siberian Times.
Alexander Gusev, Fellow of the Research Center for the Study of Arctic, is quoted by the Siberian Times as saying: "We decided, after consulting with colleagues, to take the find as a whole piece, that is without opening it in the field, taking for further research in the city.
"The birch bark 'cocoon' is of 1.3m in length and about 30cm at the widest part. The head and skull are likely to be in good condition. We think it is a child, maybe a teenager. The find is now in Salekhard, in the Shemanovsky Museum, in special freezer. We plan to return to Salekhard on 15 July and immediately start the opening of the 'cocoon.'"
"The mummification was natural. It was combination of factors: the bodies were overlain with copper sheets, parts of copper kettles, and together with the permafrost, this it gave the preserving effect."
In 2014 mummies were discovered at Zeleniy Yar in Siberia, in 34 shallow graves. 11 of the bodies found in the medieval burial place had either smashed skeletons or missing and shattered skulls.
It is believed that this new discovery is linked to these bodies and is part of a lost civilisation.