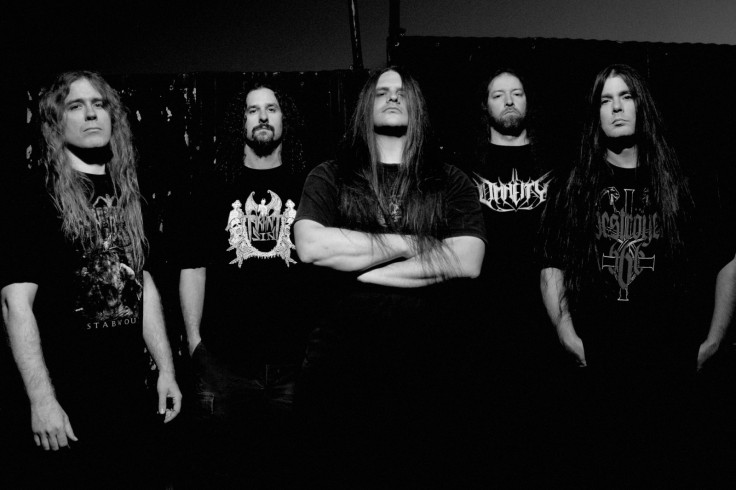 A Russian court has banned the music and artwork of death metal group Cannibal Corpse after ruling it could \"damage the mental health of children\".
Ufa\'s Oktyabrsky district court issued the ban at the request of prosecutors, who appealed to have the band\'s artwork and any translation of their lyrics forbidden, according to Russian news agency RIA Novosti.
The Prosecutor\'s Office of Bashkortostan filed a suit following complaints from Ufa residents. They said the music of Cannibal Corpse, whose song titles include Hammer Smashed Face and Dismembered and Molested, contained \"descriptions of violence, the physical and mental abuse of people and animals, murder and suicide\".
The nature of the ban is somewhat confusing. Fans will still be able to listen to Cannibal Corpse\'s music, just not translate the lyrics, which are relatively indecipherable even for English speaking listeners.
They will also not be able to look any of their artwork such as album covers. The band are infamous for their violent and grotesque artwork, which have included graphic illustrations of disembowelment, decapitation and - of course – cannibalism.
According to Rapsi News, prosecutors and the courts are trying to figure out how to implement the ruling.
This is not the first time the group have been met with opposition in Russia. In October, they cancelled six gigs following complaints from Orthodox Church leaders, who accused them of promoting religious hatred by singing about rape and murder.
\"In Ufa the power was turned off shortly before the show (we were told because the venue was late on rent),\" the band said in a statement. \"In Moscow and St Petersburg we were told that we did not have the correct visas and that if we attempted to perform the concert would be stopped by police and we would be detained and deported.\"
The music has also previously been banned in Australia and Germany because of the band\'s lyrics or artwork.