Moscow has expressed its disappointment over the muted response to an attack on the Russian Defence Ministry's mobile hospital in Aleppo which claimed the lives of two medics. Vladimir Putin's spokesperson said they were upset by the "more than modest" reaction by the international community to the tragedy which took place on 5 December in the Syrian city.
Russian Foreign Minister Sergey Lavrov and Major-General Igor Konashenkov have also claimed that the artillery attack was backed by "foreign patrons". "We are confident that this attack was planned," Lavrov said in a statement on 6 December. "It was planned by those who are trying to retain their positions in Aleppo under the guise of their foreign patrons."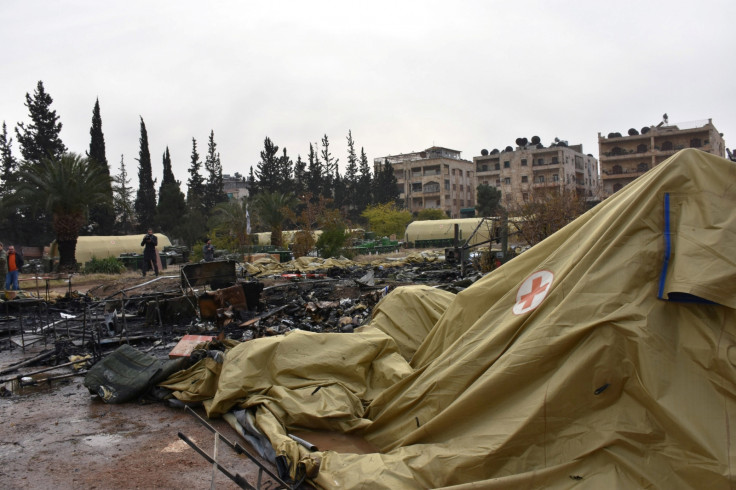 Konashenkov said that they were confident that the shelling was carried out by "opposition rebels" and believe that they were given the exact co-ordinates of the hospital. "We know who the rebels got the exact information and coordinates about the hospital reception from," he said.
"Therefore, the direct perpetrators are not only who is responsible for the killing and injuring of our medical workers, who have been providing assistance to the children of Aleppo.
"The blood of our soldiers is on the hands of the hirer of the murder.
"Yes, the blood of our soldiers is on... the patrons' of terrorists from the United States, Britain, France, and other countries and sympathisers, hands."
US state department spokesman Mark Toner however denied the claims labelling them as "completely false". "We would never give coordinates to the Syrian opposition," he said, according to Fox News.