Naked selfies of women used as collateral for online loans in China
Hundreds of photos and videos used as collateral has been leaked onto the web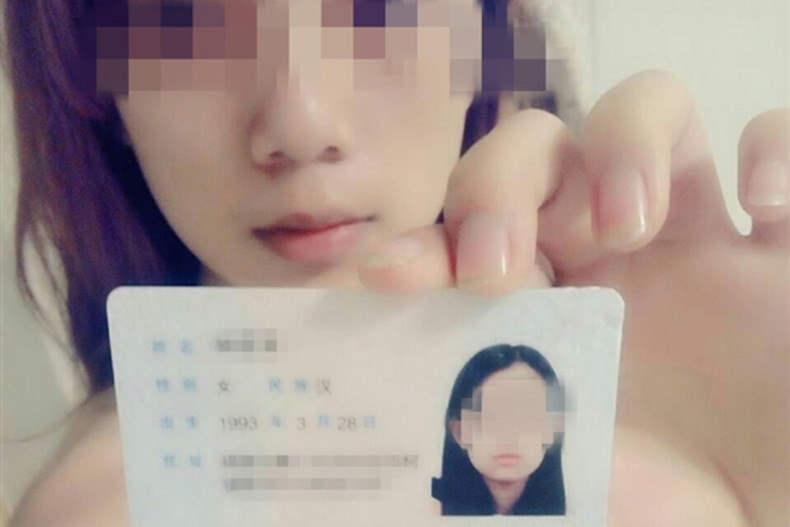 Hundreds of photographs and videos of naked women used as collateral for loans on a Chinese online lending service have been leaked onto the web. The 10-gigabyte file was posted on the internet, exposing the personal details of 161 young women.
The women were asked to provide the explicit material to secure loans through the online lending platform Jiedaibao, AFP reports.
The lending platform is said to be launched by JD Capital in 2015 and allows lenders to operate anonymously but requires borrowers to provide their real names when making transactions.
Global Times said that the women involved were mostly college students, although the oldest is said to be 47-years-old. They also mostly came from small cities, it added. The leaked receipts show that the women had mostly borrowed between 2,000 and 6,000 yuan (£230 and £690) although one person had taken out 23,000 yuan.
They were given between five weeks and nine months to repay the money, with interest charged at around 15% weekly.
The newspaper said that one picture shows a receipt that read: "I borrowed 15,000 yuan on July 18, 2016, The loan is due on August 18, 2016, There interest rate is 50 per cent. I have taken videos of myself masturbating and nude pictures as a mortgage [collateral]. If I cannot pay back on time, I will be solely responsible for it."
Global Times said that in six of the borrower's personal information, it was stated that they were willing to repay the loan by having sex with the lender or another person.
The pictures were leaked on social network app WeChat and instant messenger QQ.
Jiedaibao takes action
In a statement on its official Weibo account, Jiedaibao said it had tracked down the accounts of several borrowers through the photons and ID information leaked online and had frozen the suspected lenders' accounts.
"The 'nude loans' deals were mainly initiated and completed offline, and Jiedaibao only played the role of a money transform platform in the deals, the statement added, AFP said.
The news agency said that the recent leak of the photos highlighted the regulatory problems in the fast-growing peer-to-peer marketplace.
It said this was not the first time that online P2P operators had been linked to potentially embarrassing photos. It highlighted how in November Alipay was criticised after a set of photos showing female users in seductive poses was leaked on social media.
China's e-commerce giant Alibaba's payment platform had allowed only women to post photos on their social media feature called Circles but it drew obscene comments from men.
In August 2016, Beijing clamped down on P2P lending by putting a 1m yuan borrowing limit for individuals and required lending platforms to supply and verify the information of both borrowers and lenders, provide credit assessment, financial consulting and conflict resolution services.