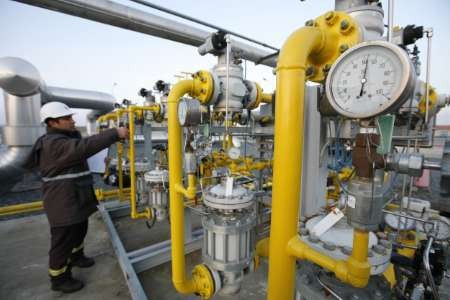 Russia is looking to compensate the possible loss due to reduced natural gas sales to Europe, as it is nearing a deal with China for increased gas exports to the world's largest energy consuming nation.
China's state-run Xinhua news agency citing Russian President Vladimir Putin reported that the countries are in the "final phase" for reaching an agreement on natural gas exports from Russia.
"For Russia, implementing these agreements means diversifying gas supply destinations, while for our Chinese partners ... it could be a remedy for energy shortages and helps ecological security," Xinhua quoted Putin as saying.
Putin is preparing for a two-day visit to Shanghai from 20-21 May.
China and Russia have been in talks for the deal to supply China with 38 billion cubic metres (bcm) of gas every year for about two decades.
Russia and the West have been in a spat since the former's intervention in Ukraine. The US and EU imposed economic sanctions on Russia, hurting bi-lateral trade between them.
Europe has been a major natural gas market for Russia. There have been proposals that Europe should ban Russian natural gas exports as part of sanctions.
The deal would China would ensure a high-demand market for Russia, as it looks to cut dependence on Europe for its gas sales.
Russian state-run energy major Gazprom earlier said it was still "one digit" away from finalising a 30-year gas supply deal with Beijing. The countries are expected to sign the deal during Putin's visit to China.
For China, the deal would enable it to meet almost a quarter of its current energy need, which is set to surge further. Russian supplies at 38 bcm would make a tenth of China's estimated gas demand by 2020.
By 2020, China is looking to increase its natural gas supply capacity to 400 bcm per year.
Putin is also looking to expand ties with China in a number of areas, saying cooperation with China is Russia's "diplomatic priority" at the moment.
"I believe the upcoming talks will inject strong impetus to various bilateral cooperation projects, as well as to the deepening of coordination between the two countries in the international arena," he said.