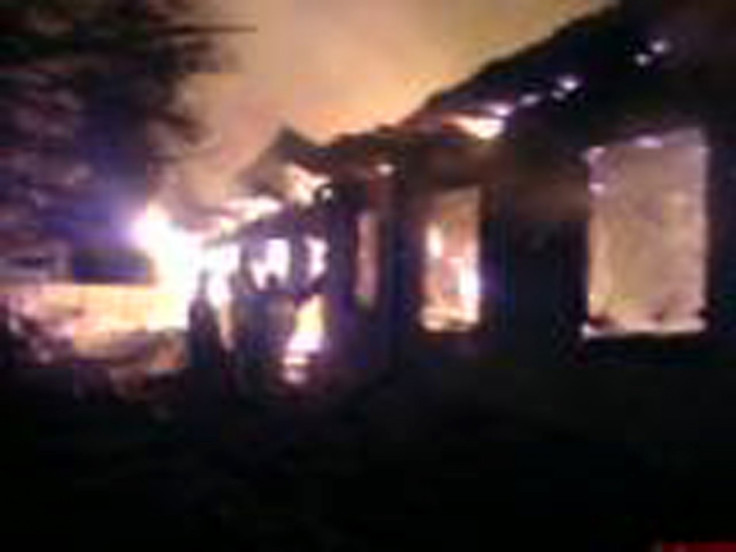 At least 38 people have been killed in a fire in a psychiatric hospital near Moscow, Russia's health ministry said.
Out of the 41 people present in the hospital, including medical staff, only three are said to have survived the blaze. One of the staff members managed to pull out two patients after the fire broke out.
"According to preliminary reports, 38 people died, including two medical personnel. Three people survived - a medical nurse lead two patients out of the burning building," health ministry spokesperson Oleg Salagay told the state-run RIA Novosti.
The incident took place in the hospital at Ramenskoe on the outskirts of the city. Dozens of rescue workers, fire officials and ambulances have descended on the scene.
"Some windows had bars, some did not. There were patients with acute psychosis, alcoholics and one drug addict. We also had patients with schizophrenia," the medical chief of the facility, Murat Shahov, told lifenews. The age of the patients ranged from 20 to 76.
Citing initial reports, officials suspect the fire was caused by a short circuit.
Most of the patients in the hospital were killed by the fumes of the fire in their sleep, suggest reports. The fire engulfed the entire building before the emergency service could arrive on the scene.
"The fire started when they were asleep. Some of them tried to escape but were poisoned by the products of combustion," an unnamed emergency official told ITAR-TASS.
During earlier visits by fire emergency authorities, the hospital was allegedly found to have violated safety measures.
Fire tragedies have struck Russian hospitals in the past. A similar blaze in May 2007 wrecked a psychiatric hospital in the country's southern Rostov region.