Russia has already started drilling the melting Arctic for natural gas
The $27bn-project in the Yamal peninsula is in collaboration with France's Total and China's CNPC.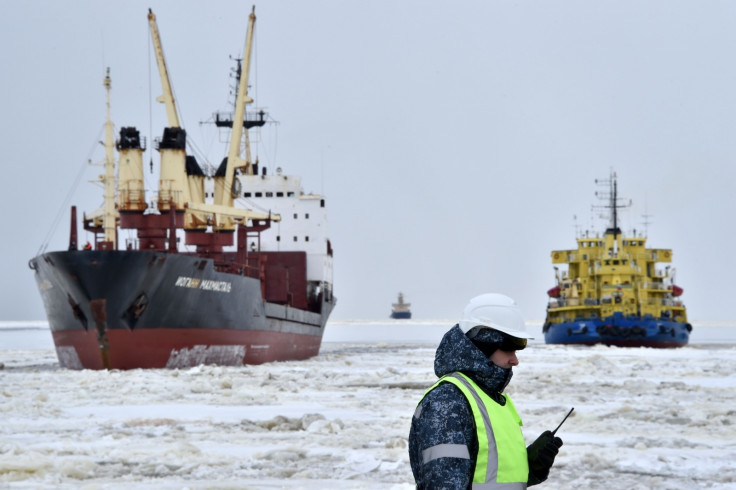 As the Arctic melts rapidly, receding ice has made it easier to drill for natural gas in the region extending from the North American continent all the way to Russia, which was once considered to be either too harsh, or simply inaccessible.
Liquefied Natural Gas (LNG) is found in vast quantities near the North Pole, according to a report by Futurism. In fact, there is enough of it in the region to make Russia the world's largest exporter of LNG.
Russian President Vladimir Putin has now moved to set up a massive $27bn (£20.2 bn) project in the Yamal peninsula above the Arctic Circle in collaboration with major industry players - France's Total and China's CNPC.
The plant will start extracting 16.5 million tonnes of LNG per year by 2019. "Nature itself helps us to more effectively liquefy gas with the help of such low temperatures," the project's deputy director Dmitry Monakov has been quoted as saying.
"Together we managed to build from scratch a world-class LNG project in extreme conditions to exploit the vast gas resources of the Yamal peninsula," he said in a statement.
It is easier to extract and keep the gas in a liquid state in such low temperatures in the Arctic than in warm places, notes the report. The peninsula where the plant is located is covered by ice for most of the year with temperatures dropping to even -50 degrees centigrade.
In the next few months, the plant will be put through extensive tests to see if it can operate in the harsh Arctic conditions.
The project comes at a time when the world is moving away from fossil fuels towards more sustainable forms of energy like solar and wind.
The report cited the Centre for European Policy Studies (CEPS), which pointed out that Russia's "ostrich approach to phasing out fossil fuels and its denial of the human origins of climate change", will harm the drive towards fighting climate change on a global level. Russia is the world's fourth largest polluter and the only major polluter that has yet to ratify the Paris Agreement.
Climate Action Tracker has labelled Russia's emission control targets "critically insufficient" to meet the Paris accord.