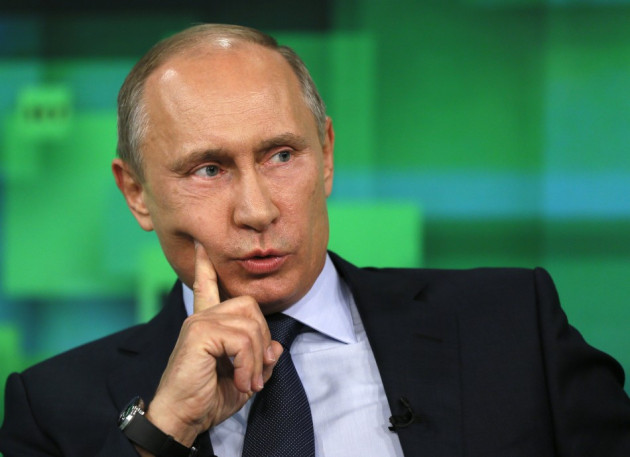 Kremlin is tight-lipped over Russian president Vladimir Putin's upcoming visit to Iran over nuclear talks.
When asked whether the Russian leader is intending to visit Tehran to meet the new leadership, Kremlin denied to spell out details.
"A lot of visits are in the process of preparations, but I so far cannot confirm this," said Putin's press secretary Dmitry Peskov, according to Russia's Interfax news agency.
Putin's is expected to visit Tehran shortly after Hassan Rohani's inauguration as Iranian president in early August.
Russian daily Kommersant reported, quoting sources in Kremlin and Iranian foreign ministry, Moscow hopes Putin's visit will ease the deadlock over of Tehran's controversial nuclear programme.
This will be Putin's first trip to Iran since 2007, when he participated in the Caspian summit.
Rohani's inauguration is to take place on 3 August and Putin has planned to visit the county on 12 August, said the source.
However Iran-based Mehr news agency said Putin would be travelling on 16 August without citing a source.
Iran has been locking horns with the Western powers over its contentious nuclear program. Washington says the program is a covert mission for making atom bomb, a stand Iran sternly denies.
Iran's new leader is believed to be a moderate in the nuclear policies unlike hardliner Mahmoud Ahmadinejad.