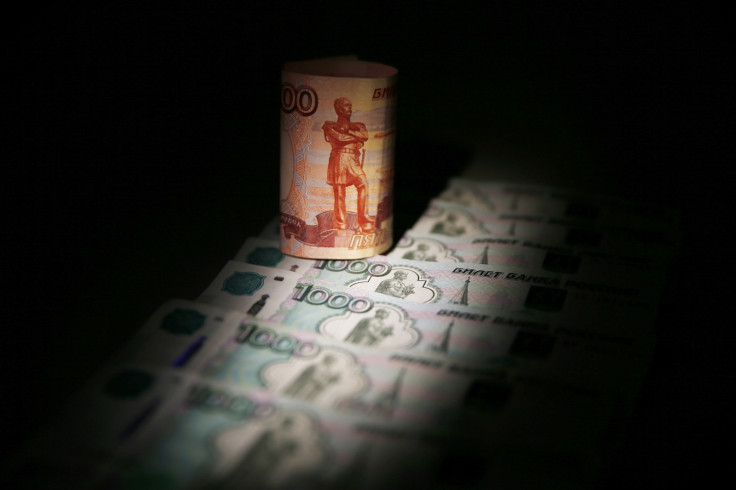 Russia's private sector output fell further in December while inflationary pressures intensified according to the PMI data from HSBC and Markit, and analysts at the bank say that the country is less resourceful to address recession challenges now than it was in 2008-09 when the latest recession hit it.
The rate of decline in activity almost matched May's five-year record, and input prices rose at the strongest rate since May 2008. Output prices rose at the fastest rate since charges data were first collected in January 2003, Markit said on Tuesday.
Service providers were the most pessimistic in the survey history, dating back to October 2001, Markit said.
The seasonally adjusted HSBC Russia Services Business Activity Index rose from November's five and-a-half year low of 44.5 to 45.8 in December, but still indicated a sharp contraction in the sector output.
Meanwhile, manufacturing output was unchanged following a six-month sequence of growth. Overall private sector output fell at the strongest rate since May, with the composite output index posting a seven-month low of 47.2, down from 47.6 in November.
"Lack of demand, financing difficulties at customers, economic instability, inflation and the impact of sanctions are the factors that the respondents said had weighed on the service sector's performance and negative outlook," said Alexander Morozov, HSBC's Russia chief economist.
"It follows from the December PMI surveys that the probability of a deep recession in Russia in 2015 has increased. How deep and long the forthcoming recession will likely to be, compared to the last one."
The recession of 2008-09 lasted four quarters and caused a 7.8% decline in GDP in 2009.
Service sector business expectations sank to the lowest on record in December. For the second month running, a greater proportion of firms expect activity to decline over the next 12 months than those forecasting growth, Markit said.
The volume of outstanding business held at Russian service providers continued to decline at a relatively sharp pace in December, compared with the trend shown over the survey history.
Manufacturing backlogs also fell sharply during the month.
Companies shed staff for the eighteenth month running in December. Moreover, the rate of job shedding accelerated to the fastest since August 2009. Service providers continued to cut workforces at a stronger rate than their manufacturing counterparts, Markit said.