Russia: Men jailed over pro-Ukrainian graffiti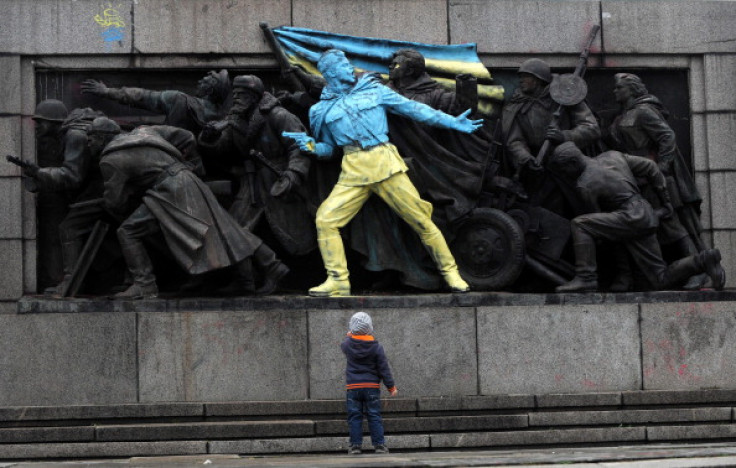 A Russian court sentenced two men on 16 September for painting the colours of the Ukrainian flag over Soviet statues and smearing them with pro-Kiev graffiti. The men had signed off 'Glory to Ukraine' on the statue.
It was a statue of the Bolshevik leader Vladimir Lenin in Novosibirsk that was splashed in the blue and yellow colours of Ukraine's flag.
The two men charged with the offences, Kirill Korzhavin and Vladislav Shipovalov, were also accused of vandalizing local offices of the pro-Kremlin United Russia and Communist parties and a World War II monument. Two other men, Sergei Belov and Ivan Kollektsionerov, were found to also be involved in the alleged crime, however they were not given any prison terms.
Meanwhile, on 16 September the Ukraine parliament voted in favour of a campaign to strip Russia of its UN veto power that allows the country the right to block Security Council resolutions. Russia in turn responded its dismissal of the recommendation with Deputy Foreign Minister Gennady Gatilov saying, reported France24 News: "We stand in favour of preserving [veto] rights for the five permanent Security Council members."
Russia has come under criticism recently for delaying the final Security Council approval to launch an investigation into the use of chemical weapons attacks in Syria, and blocking UN efforts to place sanctions on Syrian President Bashar al-Assad.
© Copyright IBTimes 2023. All rights reserved.