Russia's foreign ministry confirmed that Russian military experts are in Syria, following reports that its military personnel and equipment have been deployed to support forces loyal to the country's president Bashar al-Assad.
Foreign Ministry spokeswoman Maria Zakharova said that the experts are coordinating arms deliveries to Syrian forces aimed at combating "terrorism".
"We have never made a secret of military-technical cooperation with Syria," she said, reports Russian state news agency Itar Tass. "We've long been supplying weapons and military equipment to Syria. We do this under the existing contracts and in full conformity with international law.
"I can confirm and reiterate that there are Russian military specialists in Syria who help to use arriving equipment."
Zakharova said that Russia would consider providing further anti-terrorism support to Syria if necessary.
"I can reiterate that if additional measures in the interests of boosting anti-terrorism efforts are required, then, undoubtedly, these issues will be additionally considered, but exclusively on the basis of international law of Russian legislature," she said.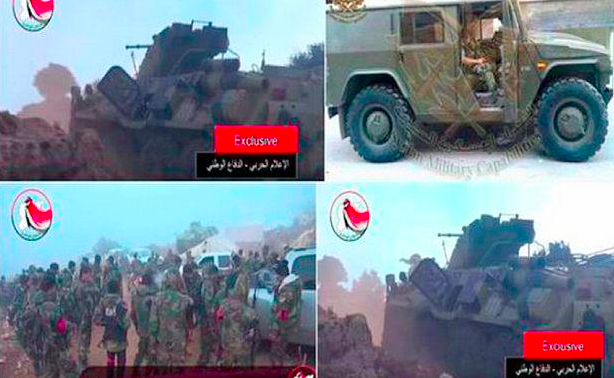 The confirmation follows attempts by the US to prevent the Russian military build-up in Syria, with the Bulgarian government yesterday agreeing to a White House request to shut its airspace to Russian transport planes. The White House has also requested Greece to close its airspace to Russian flights. A route through Iranian and Iraqi airspace remains open to Russian planes.
Speaking on condition of anonymity, a US intelligence official told the New York Times that Russia was preparing to deploy advisers and equipment to the Syrian military airbase at Latakia, and to launch air strikes against anti-Assad rebels from there.
Last week, footage and photographs emerged appearing to show Russian personnel and forces engaged in combat in Syria, prompting speculation of a Russian military build-up. Initially, Russia claimed it was solely providing humanitarian assistance to Syria.
Russia has called on the international community to provide support to Assad as part of a campaign against terrorism and extremist group Islamic State, which now controls approximately half of Syria.
The US insists that Assad must leave office in order to end the Syrian civil war.