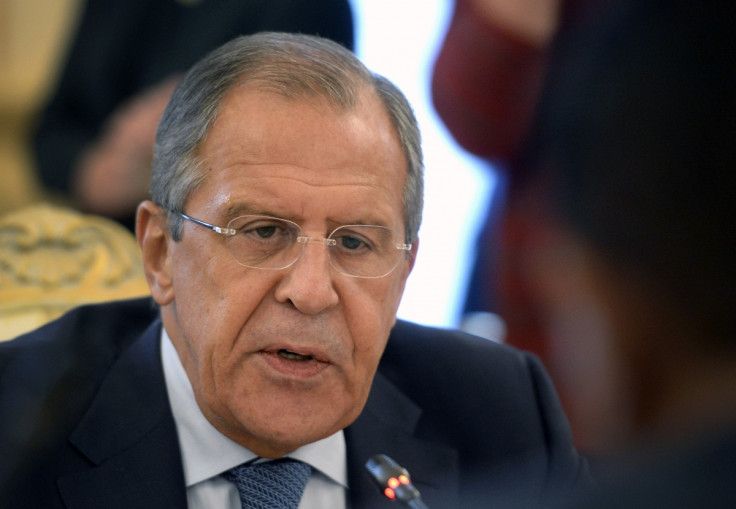 Russian Foreign Minister Sergei Lavrov confirmed Russia is providing Syria with both humanitarian and military assistance, as sources earlier this week claimed its forces have been engaged in combat in support of Syrian government forces for some time.
"Russian planes are sending to Syria both military equipment in accordance with current contracts and humanitarian aid," Lavrov told reporters on Thursday.
The Kremlin refused to comment on a Reuters report citing sources in Lebanon that Russian forces had begun fighting in Syria. "The threat coming from Islamic State [Isis] is evident... The only force capable of resisting it is the Syrian armed forces," said Kremlin spokesman Dmitry Peskov.
The Lebanese source told the agency: "They [the Russians] have started in small numbers, but the bigger force did not yet take part ... There are numbers of Russians taking part in Syria but they did not yet join the fight against terrorism strongly."
Russia has called on the international community to back the government of Syrian President Bashar al-Assad as part of an international coalition to fight terrorism.
The US insists that Assad must leave office as part of any resolution to the Syrian civil war, and on Wednesday, September 9, Secretary of State John Kerry warned that an escalating Russian military presence in Syria could cause more violence.
Bulgaria closed its airspace to Russian transport planes on Sunday, September 6, following a request from Washington, and Greece has also been urged to also deny passage to Russian planes.
Echoing Kerry, Nato Secretary General Jens Stoltenberg said that Russian military involvement "will not contribute to solving the conflict".
Officials told AFP that three Russian planes, including two Antonov-124 Condor planes, had landed at Syria's Latakia airforce base on Tuesday, September 8, and accommodation units and portable air traffic control equipment had also been installed.
Previously, Russia claimed it was only providing humanitarian assistance to Syria.