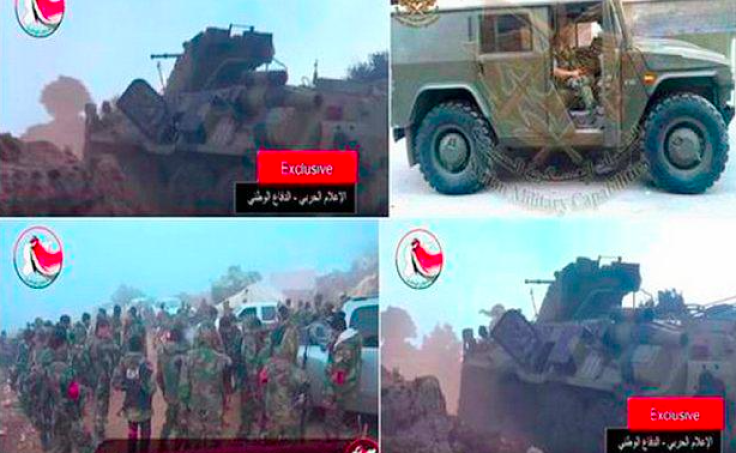 Russian troops are believed to be fighting against Syrian rebels, according to Syrian state TV reports. The troops are believed to be supporting President Bashar al-Assad's army in Latakia. In addition to the troops, a Russian armoured jeep was seen in Latakia.
Several social media users also shared pictures of what are believed to be Russian planes and drones over Idlib.
"The Russians have been there a long time," said an unidentified activist with the Syrian rebel group, the Free Syrian Army, reported The Times. "There are more Russian officials who came to Slunfeh in recent weeks. We don't know how many but I can assure you there has been Russian reinforcement."
According to reports, Russian language can be heard being spoken by the troops in the footage. "You can hear Russian, that is correct," said Igor Sutyagin, a Russian military specialist at the Royal United Services Institute in the UK, reported Express. Sutyagin said, however, that it still remains unclear if the Russians were serving soldiers or contractors.
Meanwhile, Russia has been delaying the final Security Council approval to launch an investigation into the use of chemical weapons attacks in Syria. "We are still working on it. It's a fairly technical subject and we want to be absolutely sure," said Russian Ambassador Vitaly Churkin, reported AFP News.