Russia's Alexei Navalny to Run for Moscow Mayor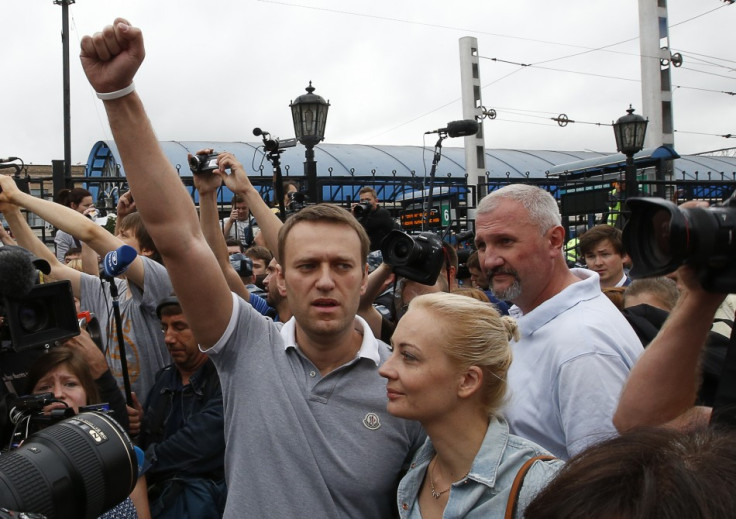 Alexei Navalny, the convicted opposition leader in Russia, has confirmed his plan to stand for election as Moscow's mayor, and says he is confident of victory.
Navalny addressed jubilant supporters following his return to the Russian capital from Kirov, where he was convicted of embezzlement charges.
He was freed by the court pending an appeal against the verdict. The trial has been widely condemned as politically motivated. Thousands of people took to the streets to protest against the verdict.
"We will go to the elections and we will win. There is an election campaign ahead of us, seven weeks of pre-election battle," Navalny told supporters.
It is still uncertain whether the 37-year-old could contest the election, as his candidature was accepted shortly before his conviction. Polling is scheduled to take place on 8 September.
"We are a huge, powerful force. I'm very glad that we've started to recognise that force ourselves... I want to apologise to you for not believing so strongly in you," he said.
Navalny will be representing the opposition Rpr-Parnas party and vowed to campaign as long as possible.
The court said his sentence will come into effect only after ten days but ordered him to stay in Moscow until then.
Security was beefed up before his arrival at the Yaroslavsky train station, following an anonymous bomb threat.
Navalny was found guilty of participating in the embezzlement of 16m roubles (£300,000) from a state-owned timber company when he was an adviser to the regional government.
© Copyright IBTimes 2023. All rights reserved.