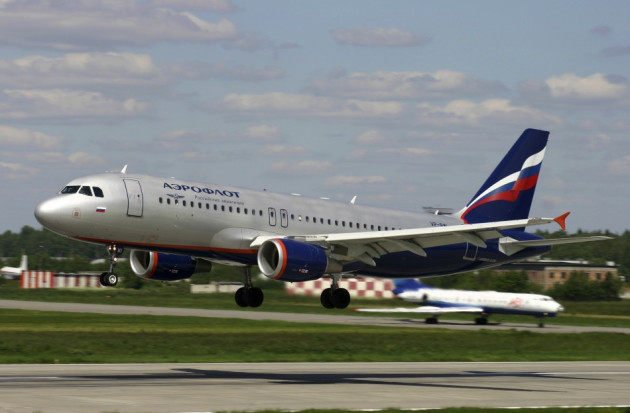 Moscow has asked Russian airlines to suspend all their flights over "war zones" after Syria had allegedly fired two missiles at a Russian aircraft carrying 159 passengers.
Rosaviatsia, the aviation watchdog in Moscow, said the recent "hostilities" against the Russian passenger jet in Syria prompted the move.
The watchdog said in a statement: "Taking into account recommendations by the International Civil Aviation Organisation [ICAO]...Rosaviatsia deems it necessary to recommend that the Russian airlines suspend the flights of passenger planes, including those in transit flights, over the territory of countries where combat actions are taking place."
The Russian foreign ministry has said the authorities would be investigating the alleged Syrian missile attack. The ministry said its officials have tried to contact Syrian authorities over the issue.
Moscow had admitted that the aircraft had faced danger but said it was unclear whether it was a targeted attack.
"Syrian [officials] informed us that on Monday morning, unidentified forces launched two ground-to-air missiles which exploded in the air very close to a civilian aircraft belonging to a Russian airline," an informed source in Moscow told the Interfax news agency.
The pilots managed to manoeuvre the flight saving the lives of dozens of passengers.
The plane, operated by the Russian charter air carrier Nord Wind Airlines, was flying from Egypt's resort city of Sharm el-Sheikh to Kazan in Russia's republic of Tatarstan.
Syria has denied firing missiles at the Russian plane. The director of Syrian Airlines, Ghaida Abdullatif said: "We contacted the service that monitors traffic within Syrian airspace. None of the air traffic control services or other ground services at the airports in Damascus and Latakia have confirmed the information of a Russian plane being fired at."
Unconfirmed reports point fingers at the Syrian rebels who are fighting against President Bashar al-Assad. Despite international outcry, Moscow remains a staunch ally of Assad and is against foreign intervention in Syria.