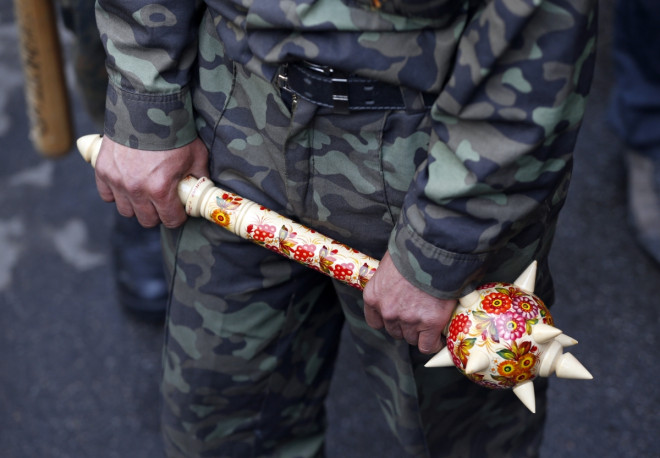 Russia is already "experiencing recession" with six months of negative economic growth a probability, according the International Monetary Fund.
Ongoing uncertainty over the crisis in Ukraine is weighing on Russia's economy, the Fund's mission chief to Moscow Antonio Spilimbergo added.
"If you understand by recession two quarters of negative economic growth then Russia is experiencing recession now," Spilimbergo told reporters on Wednesday.
Russia's economy shrunk in the first three months of this year and the IMF man's comments show that the fund expects that trend to continue for another three months.
Russia suffered severe capital flight in the first quarter of 2014, as investors withdrew $50.6bn (£30bn, €36.6bn) as Russia intervened in Ukraine and annexed Crimea. Some analysts have estimated that capital outflow reached more than the $63bn total that left Russia in 2013.
Russia's finance minister Anton Siluanov warned last week that the country's economy was likely to flatline in 2014.
His announcement was followed by gloomy news from Russia's finance minister Alexei Ulyukaev who said the economy had contracted in the first quarter by around 0.5% compared to the same period the year before.
Since then, Western countries have slapped economic sanctions on Russia, accusing the country of disavowing an international agreement to de-escalate the violent crisis engulfing Ukraine.
Washington and Brussels accuse Russia of fomenting unrest in Ukraine's eastern towns and cities, where pro-Russian militias have seized and continue to occupy a number of government buildings.