Russia's Foreign Minister Slams 'Weak' West over Sanctions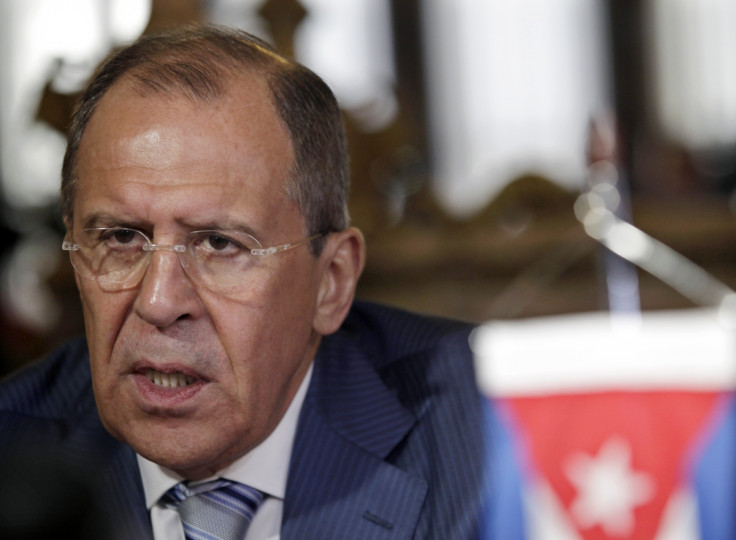 Russia's foreign minister Sergei Lavrov has lashed out against the United States and the European Union over fresh sanctions imposed in the Ukraine crisis.
Echoing earlier comments from Moscow, Lavrov said that the penalties were the work of weak Western politicians "attempting to blame others".
"We reject sanctions in any of our relationships, in particular those sanctions that were sponsored by the United States and the European Union, which defy all common sense, regarding the events in Ukraine," Lavrov said on a visit to Cuba.
"The attempts to blame others is the result of weak politicians or rather those of politicians who understand that their geopolitical ambitions have failed," he added.
The EU issued travel bans and asset freezes on 15 individuals on Tuesday, following US action which put financial and travel blocks on seven individuals and 17 companies. many of them were said to form part of President Vladimir Putin's so-called inner circle.
Western leaders accused Russia of fomenting unrest in Ukraine's eastern cities and towns, where pro-Russian militias have seized and occupied a number of government buildings.
Under an agreement reached between Russia and the West at Geneva, all violence in eastern Ukraine was to end and separatist militias were expected to hand in their weapons and leave occupied buildings.
Cuban foreign minister Bruno Rodriguez said: "Cuba energetically rejects the imposition of sanctions against Russia, knowing that those who impose them are the same governments that have launched wars of conquests that intervene in the internal affairs of sovereign countries and provoke the destabilisation of governments that don't go along with their interests of domination."
© Copyright IBTimes 2023. All rights reserved.