A huge fight broke out in Kiev on 29 April as masked far-right ultra-nationalists carrying flaming torches clashed with Maidan self-defence units.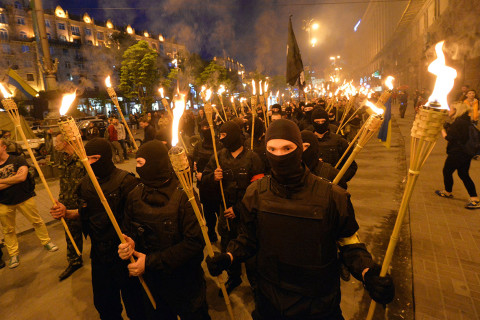 The far-right radicals were staging a torchlit procession to Independence Square to commemorate those killed during anti-government protests earlier this year.
The Ukrainian news agency UNIAN reported that witnesses heard shots and explosions as the pro-European activists tried to stop the procession.