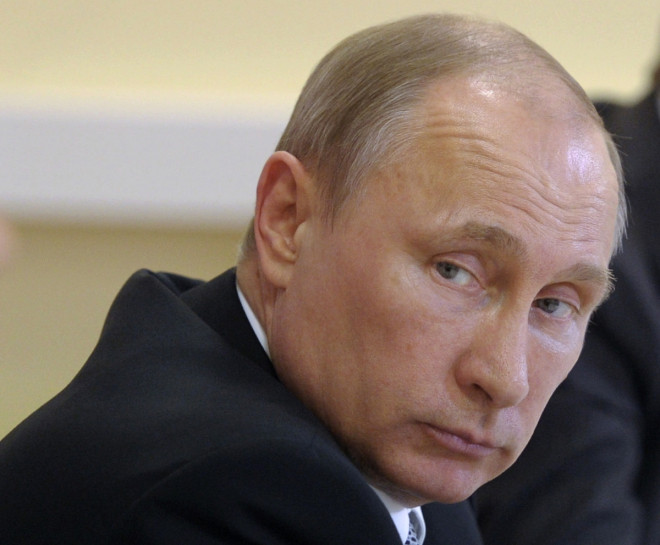 Russian president Vladimir Putin has shrugged off the fresh round of sanctions targeting his "inner circle" with typical nonchalance.
He said the ban on hi-tech defence exports would not upset Russia's defence industry as any equipment could be replaced by domestically made kit.
Perhaps his bravado is wholly justified. This was not the broad assault on the Russian economy that the United States warned us about. Far from it, in fact. It was, though, a carefully calibrated and highly personal final warning to Moscow that it should stop meddling in Ukraine's internal affairs.
The White House has stressed that the measures do not show a lack of imagination. Washington says it has dreamed up additional measures that could inflict some serious damage on Russia - they just won't be used unless necessary.
Like previous rounds, the US sanctions target a number of individuals with close ties to the Kremlin. Some of their companies are also targets.
The measures have been slammed by media in the US. "Nothing more than a slap on the wrist!" being a common refrain on political talk-shows, following Monday's announcement.
But looking at the sanctions in detail, they are extremely personal and suggest that those closest to Putin are being watched carefully by the White House. They are also aimed at Russia's domestic population.
Kremlin cronies
Over years, Putin's inner circle has grown rich from its position of privilege and access to government contracts. Corruption and economic mismanagement was enough to set up Ukraine's ex-president Viktor Yanukovych for a fall.
Perhaps the message that the White House is sending to the Kremlin cronies is that they could suffer a similar fate to the ousted Ukrainian president – and that the US knows enough about their financial dealings to make their lives uncomfortable in Moscow.
The sanctions have so far had a severe impact on business confidence in the emerging economy. Capital flight was confirmed at more than $50bn for the first quarter, but some estimates suggest it will be much higher. Insurance on Russian government debt was downgraded to one level above junk status by Standard & Poor's ratings agency this week.
Moreover, Russia's finance minister Anton Siluanov warned that the country's economy may not grow at all this year and the prospect of a recession looks more likely every day.
The measures are not enough to have an immediate impact on jobs among ordinary Russians but the White House appears to be setting up a narrative whereby Putin and his closest associates could become vulnerable to domestic ire if Russia's economy were to slide at a significant rate.
However this is a long term possibility and it should be noted that Putin's domestic popularity peaked in the wake of the annexation of Crimea.
What comes next?
The US has reserved the right to impose greater sanctions if Russia does not abide by the Geneva agreement and take measures to diffuse the Ukraine crisis.
The West could take steps to strangle the Russian economy but the effects could prove disastrous for the European Union.
Emerging from a years-long sovereign debt crisis, the Eurozone's nascent recovery is far from secure. And the EU is reliant on Russia for a third of its natural gas needs.
However successful the sanctions may have been at scaring off investors, there is an obvious flaw in the strategy so far, in that events on the ground are still being dictated by Russia.
The separatist militias that seized government buildings in towns and cities in the east of Ukraine have shown no sign of disarming. Indeed, violence has increased since the agreement to deescalate the crisis was reached in Geneva.
Western foreign policymakers, led by the White House, are banking on Putin to intervene to calm the crisis on the ground. Signs that Russian troops are moving away from positions on Ukraine's border is a start but events in Luhansk show that eastern Ukraine remains incredibly tense.
With Ukraine's elections approaching at the end of May, all sides' calculations will no doubt be revised again.