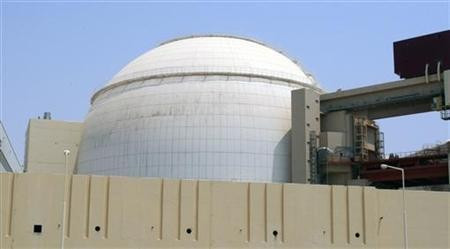 An Iranian passenger who was carrying radioactive metal in his suitcase was stopped at Moscow's Sheremetyevo international airport after an alarm was triggered, Russia's customs agency reported.
The Federal Customs Service found 18 pieces of metal containing the isotope sodium-22 in the luggage of a passenger on a flight from Moscow to Tehran after being alerted by a radiation alarm.
The service said in a statement that tests showed the radiation levels were 20 times higher than normal and that the material could be obtained only "as a result of a nuclear reactor's operations".
However, an expert from the Russian nuclear agency Rosatom claimed there was no weapons threat connected to the material.
Rosatom spokesman Sergei Novikov told AP the pieces were highly unlikely to have come from Rosatom and that the isotope was produced by particle accelerators, not by nuclear reactors.
The radioactive isotope sodium-22 is a positron-emitting isotope that has medical uses, including nuclear medicine imaging.
Prosecutors are investigating the incident.
As news of the incident spread on the Web, Ahmad Sabri Tweeted: "That could be a sign of fracture in the usually-strong bilateral relations."
International media often portray Russia as a powerful ally of Iran, though it is still regarded with distrust in the Middle Eastern country after the role the Tsarist and Soviet empires played in helping foreign powers dominate Persia.
In 2009, Moscow congratulated the controversial Iranian President Mahmoud Ahmadinejad on his re-election.
Russia has also expressed growing concern over the secrecy surrounding Iran's nuclear programme.
A UN nuclear watchdog report last month warned that Iran was working on designing a nuclear weapon.
The Iranians refuted the claim, saying their programme was intended to be used for peaceful purposes.