Syria Plans to Order Fighter Jets from Russia after S-300 Missiles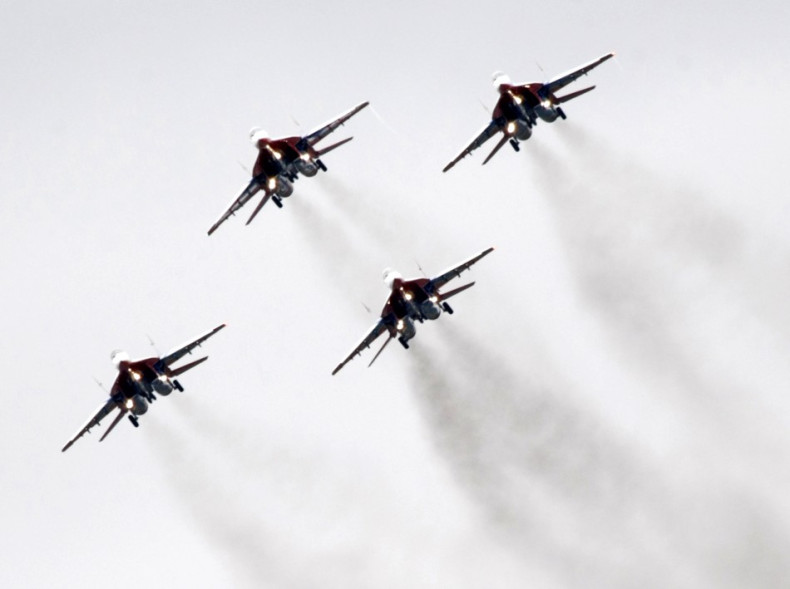 Syria is reportedly planning to place orders for MiG-29M/M2 fighter jets following its deal for S-300 missiles from Russia, leaving the US and its allies furious.
Officials representing President Bashar al-Assad have arrived in Moscow to discuss the deal with the aircraft maker MiG.
"A Syrian delegation is currently in Moscow. We're discussing details and timeframe of a possible contract," MiG Chief Sergei Korotkov told reporters, without divulging more details.
The latest move by Syria is a bid to challenge the EU powers which lifted the arms embargo on the Syrian rebels.
Media reports from Moscow suggest Syria signed the deal for the Russian jets in 2007, but it was put on hold following the uprising.
According to the Kommersant daily which reported the agreement in 2007, the $1bn (£658bn) arms deal includes 24 units of MiG-29MM aircraft and five MiG-31 interceptors.
Officials in Moscow had earlier denied about the interceptors in the deal. However, they refused to disclose anything about the fighter jets.
Despite widespread calls from Syria's critics not to send the shipment to Assad, Moscow reiterated its commitment to go ahead.
The latest development has also come at a time when the US and Germany have urged Russia to halt the proposed missile shipments to Assad's regime.
US Secretary of State John Kerry said if the sophisticated missiles reach the hands of Assad, who is battling the Syrian rebels for two years, there would be a "profoundly negative impact".
Ahead of the scheduled peace talks in July, German Foreign Minister Guido Westerwelle met Kerry in Washington.
Kerry said during a joint press conference: "It is not helpful to have the S-300 transferred to the region while we are trying to organise this peace [conference] and create peace. We ask them again not to upset the balance within the region with respect to Israel. The weaponry that is being provided Assad whether it is an old contract or not, has a profoundly negative impact on the balance of interests and the stability of the region and it does put Israel at risk."