Russia has chosen strong words to condemn the US' downing of Syrian jet calling it as an "act of aggression". The country's foreign ministry said such steps would assist the terrorists in the region and would only fuel the conflict.
Earlier, the Pentagon revealed that the US-led coalition forces brought down a Syrian fighter jet, which was pounding Washington-back fighters in the village of Ja'Din, south-west of Raqqa. This marked the first time when a US plane shot down a manned aircraft in nearly a decade in any conflict zone. The pilot of the Su-22 aircraft was also killed in the incident.
Subsequent to the disclosure, Russia's Deputy Foreign Minister Sergei Ryabkov told reporters that the event was in violation of international regulations. "This strike can be regarded as another act of defiance of international law by the United States," he said.
"What was it if not an act of aggression? It was also an act of assistance to those terrorists whom the United States is ostensibly fighting against," Ryabkov added.
He went on: "Regardless of who has power in Washington, people there are used to the fact that there are circumstances allowing them to arrogantly look down on – and in some situations, to openly ignores – the basics of international relations."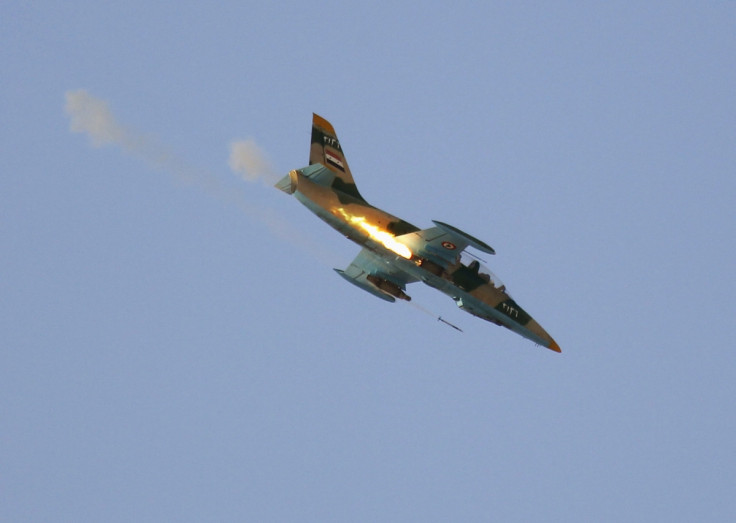 Ryabkov was echoing the comments made by his superior, Foreign Minister Sergei Lavrov, who called on the US to respect Syria's territorial sovereignty. "We call on everyone to avoid unilateral moves, respect Syrian sovereignty and join our common work which is agreed with the Syrian Arab Republic's government," the foreign minister said.
The US forces say the Syrian military aircraft was targeting the Syrian Democratic Forces (SDF), supported by Washington. However, the Syrian regime led by President Bashar al-Assad said the jet was bombarding positions of Islamic State (Isis).
"Our aircraft was downed at lunch time today near the city of Raqqa, when it was fulfilling its mission against the IS [Daesh]," said a statement from the Syrian military even as the US announced the incident. The military had previously said the pilot was still missing and search measures were initiated.
Russia and the US are supporting two rival sides in the long-running Syrian conflict. Assad enjoys the favour of Moscow while his opposition forces find the backing of Washington.