Ukraine Responds To Elon Musk Mocking President Volodymyr Zelensky
Musk has been again criticised for lacking in support for Ukraine. This time, the billionaire took to X to mock President Zelenskyy's calls for aid in Ukraine.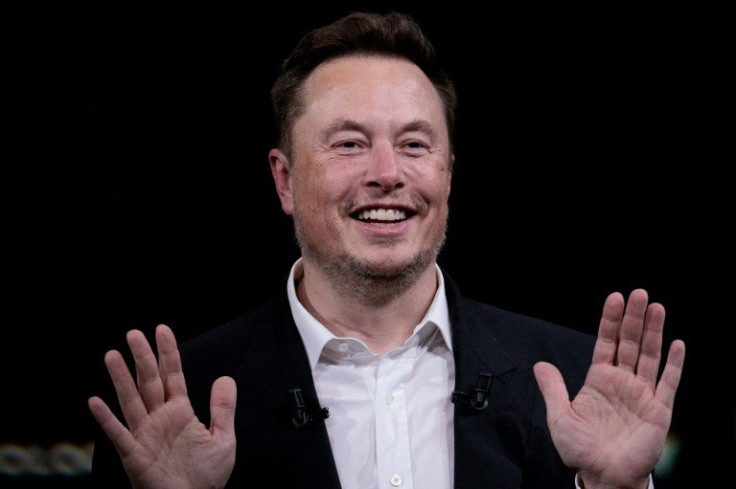 On Monday 2 October, Elon Musk took to X, formerly known as Twitter, to mock Ukraine President Volodymyr Zelenskyy.
On the social media platform, the billionaire entrepreneur posted a meme with the caption: "When it's been five minutes, and you haven't asked for a billion dollars in aid."
The meme depicted an agitated schoolboy who was desperately trying to hold in the wind. The image had been adapted to include the head of the Ukrainian President instead of the usual head of the schoolboy.
Since Russia's full-scale invasion of Ukraine in February 2022, NATO has pledged more than $50 billion in funding to support Ukraine's military.
Data shows that the US has been the largest contributor to Ukraine's military assistance, having committed a huge $43.7 billion since the start of Biden's presidency.
The UK remain the second-highest contributor to the NATO group. In February 2023, 12 months after the Russo-Ukraine conflict escalated, it was measured that the UK had pledged a staggering sum of $7.6 billion to Ukraine.
Ukraine's parliament and its House Speaker have since responded to the mockery on X.
Hitting out at Musk's SpaceX, which allows for Starlink satellite communications that are vital for Ukraine's defence, and the X founders failed rocket launch in April, the Speaker of Ukraine's parliament, Ruslan Stefanchuk, wrote: "The case when [Elon Musk] tried to conquer space, but something went wrong and in 5 minutes he was up to his eyeballs in s***."
On its official X profile, Ukraine's parliament accused Musk of joining forces with Russian President Vladimir Putin and spreading Russian propaganda. While posting their own version of the meme that had been adapted to include Musk's head, the caption read: "When it's been five minutes and you haven't spread Russian propaganda."
Backing Ukraine, Ukrainian stand-up comedian Anton Tymoshenko wrote on X: "So you have bought social media to bully people who are dying because [they] love freedom?"
On X another Ukrainian comedian, Vasyl Baydak, responded to the Zelenskyy meme and alluded to a New Yorker report that declares that Musk and Putin have been speaking directly. On X, Baydak asked: "Elon, did you write this meme during a friendly conversation with Putin on the phone?"
Ironically, at the start of Putin's assault on Ukraine, Musk was greeted with thanks for providing Ukraine with SpaceX Starlink satellite internet. But, the relationship between Musk and Ukraine has slowly broken down due to the narrative that accuses the billionaire of spreading pro-Russian propaganda on his social media platform.
Musk has also come under fire for allegedly disabling Starlink satellite communications in a region near the coast of Russian-occupied Crimea in 2022, in an attempt to disrupt a drone strike planned by Ukraine.
In the past, Musk has also been penalised for publically suggesting that Ukraine give up land for peace.
Mykhalio Podolyak, a Ukrainian Presidential Adviser, recognised that with Musk being a public figure who boasts a massive following, his statements could be detrimental to Ukraine and have been dubbed as playing into the hands of Russian propaganda.
On X, the Ukrainian Presidential Adviser noted: "Unfortunately, not everyone and not always, while being significant media figures, but being thousands of kilometres away from the war's epicentre, is able to realise what the daily bombardments and cries of children losing their parents are."
The UK also responded to the mockery, with the newly appointed Defence Secretary Grant Shapps calling Musk's childish meme "unhelpful".
Shapps also added that it is a "free world" and declared: "He [Elon Musk] can tweet or X what he likes. What Ukraine really needs is strong and steady friends who won't waver."
Ukraine's Foreign Minister Dmytro Kuleba went on to reassure the public that the Ukrainian government were confident in the US support.
In a statement, Kuleba concluded: "We don't feel that the US support has been shattered... because the United States understands that what is at stake in Ukraine is much bigger than just Ukraine."
© Copyright IBTimes 2023. All rights reserved.