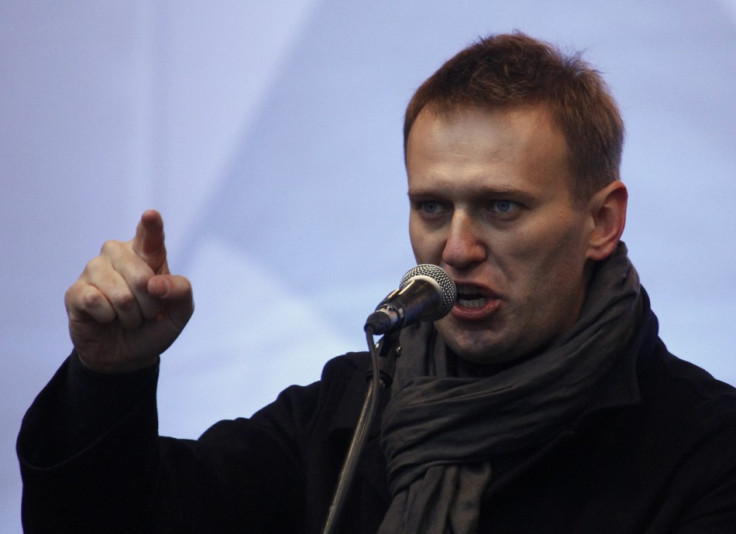 Russia's anti-corruption blogger and leader of the anti-Putin movement, Alexei Navalny, is facing fresh charges amid a widening Kremlin crackdown on dissent.
Navalny has denied charges of theft of state property that could bring him a 10-year prison sentence if convicted.
The State Investigative Committee said that Navalny was suspected of planning to steal 16 million roubles (£300,000) in assets from a state timber company while he was adviser for a regional governor.
Police have ordered him not to leave Russia before the charges are heard.
"The charges are absolutely absurd," he said.
Navalny, who was at the forefront of December's historic mass anti-government rallies, was arrested during protests that followed Putin's 7 May inauguration as Russian president. He was released after two weeks.
Influential position
He is also a shareholder activist who campaigned for better corporate governance at state firms.
His nomination to the board of Aeroflot by Alexander Lebedev, owner of the Independent, puts him in an influential position in Russia.
In another landmark case on the state of freedom of expression in the country, members of the Pussy Riot punk band, who staged an anti-Putin song at the altar of Russia's main cathedral, went on trial for "hooliganism motivated by religious hatred or hostility".
The case triggered a public outcry from rights groups who declared the three women prisoners of conscience.
"What is going right now reminds me the Middle Ages," Navalny said.
Prosecutors allege that Navalny colluded with timber company officials in 2009 to rob it while he was adviser to a provincial governor in the Kirov region.
The blogger targeted the Investigation Committee chief Alexander Bastrykin claiming that he covertly obtained a Czech residency permit and bought an apartment in Prague. The chief investigator admitted buying the apartment but dismissed speculations on his residency permit.