Russian billionaire and major Arsenal stakeholder Alisher Usmanov has hit out against the anti-corruption campaigner Alexei Navalny for accusing him of bribery.
Opposition figure Navalny, who has just been released from custody for leading the biggest anti-government protests in five years on 26 March, had accused Usmanov of bribing the Russian Prime Minister Dmitry Medvedev.
Navalny produced a one-hour video seen millions of times on YouTube alleging Medvedev had used expensive real estate and yachts that officially belonged to charities with links to his friends.
Navalny claimed that Usmanov had donated a mansion in the upmarket Moscow suburb of Rublyovka to the charity Sotgosproekt – paid through Medvedev's old classmate – as a bribe for the prime minister.
But in an interview with the business daily Vedemosti, Usmanov said he swapped the $50m (£39m) mansion for other real estate that the charity owned near his home, and that he did not know if it was used by Medvedev.
He said Navalny had "crossed a red line" and he would sue him for defamation in a Russian court.
Usmanov said: "Navalny's actions have always been extremely superficial. The only thing I can say about the statements is that they're a lie.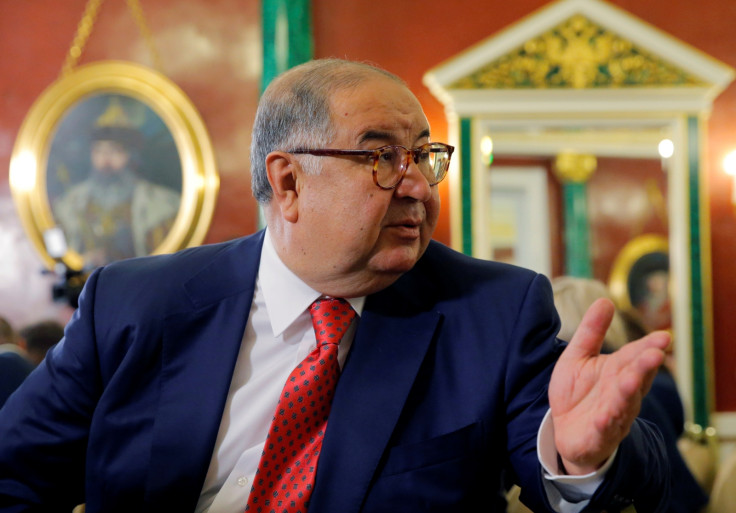 "What has Navalny created other than trying to provoke the minds of young people who are always opposing the state, even when it's performing well? What has he done, except disseminate knowingly false and unverified information?"
Forbes magazine said in 2017 that Usmanov was worth $15.1bn (£12.1bn), with his wealth stemming from his stakes in metal and mining operations.
As well as his 30% stake in Arsenal, he is the majority stakeholder in Metalloinvest, the publishing house Kommersant, and co-owns internet company mail.ru and phone operator MegaFon. The Sunday Times listed him as the UK's second richest person in 2014.
Meanwhile on Wednesday (12 April), Navalny called on his supporters to take part in further protests on Russia's national day on 12 June. He wrote on his website: "We're all fighting for a better future from Russia, aren't we? So let's get out into the streets on 12 June 12 with the same slogans and with Russian flags."
Navalny is looking to develop his opposition movement to the government of Vladimir Putin between now and the next presidential election in March 2018.