Alexei Navalny is Vladimir Putin's most prominent rival who has spent the last decade exposing alleged corruption in the president's inner circle.
His vocal opposition to Putin and his party United Russia has resulted in Navalny being thrown in jail and – on 20 March – him being attacked by an unknown assailant who sprayed him with a green antiseptic liquid.
On Sunday (28 March), Navalny was arrested at an opposition rally in Moscow. The protest was the biggest anti-government demonstration in Russia since those in 2011-2012.
Here's everything you need to know about Putin's most defiant critic.
Alexei Navalny fact file
Date of birth: 4 June 1976.
Place of birth: Butyn, Odintsovsky Distric, Moscow Oblast.
Education: Law degree from People's Friendship University of Russia, securities and exchanges degree from Finance University under the Government of the Russian Federation, World Fellow at Yale University.
Career: shareholder in oil and gas companies, lawyer, anti-corruption campaigner and blogger, politician.
Family: Married with two children.
Commitment to exposing corruption
Navalny became visibly critical of the Kremlin in 2008 and started blogging about alleged malpractice at some of Russia's biggest state-controlled companies.
As a minority shareholder in five major oil and gas companies, Navalny exposed holes in the state finances and made a name for himself as an anti-corruption campaigner.
His quick-witted comments on social media – mocking Putin and his allies – won him a loyal following of young fans and made him one of the most outspoken critics of the Kremlin.
Opposition to Putin
In the run-up to the 2011 legislative election, Navalny urged his followers to vote for any party except Putin's United Russia which he called the "partiya zhulikov i vorov" (party of crooks and thieves). The slogan became a popular nickname for Dmitry Medvedev and Putin's party. United Russia won the election with significantly less votes than in previous years amid allegations of vote-rigging.
Having launched a successful opposition platform to the establishment loyal to President Putin, Navalny was arrested and imprisoned for 15 days after a protest on 5 December 2011. Following his release, he spoke at one of the biggest post-election rallies on 24 December, attended by almost 120,000 people.
He has been criticised by liberals, after appearing at ultranationalist rallies. Nationalists were sceptical of his US ties, after he spent a semester ay Yale university in 2010.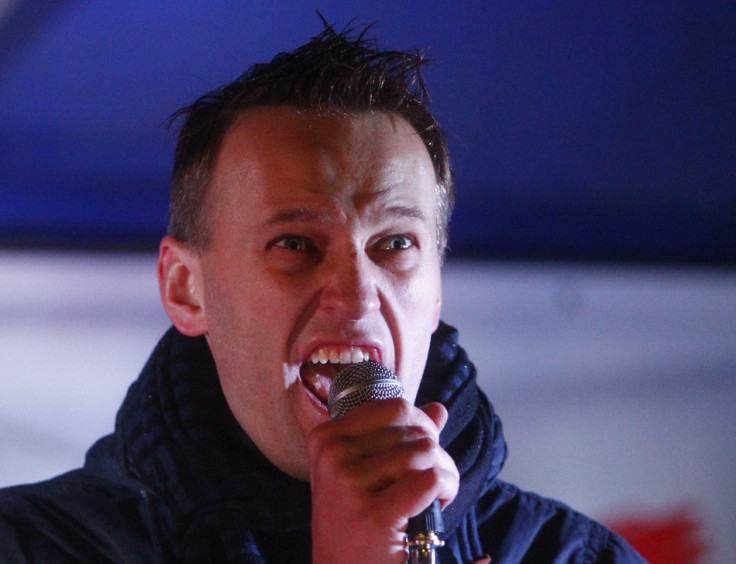 Legal troubles
In 2013, Navalny was sentenced to five years in prison for embezzlement. He was found guilty of misappropriating around 16 million rubles (£223,000) worth of timber from a state-owned company. The sentence was described as "unprecedented" by legal experts and was widely seen as politically motivated.
The sentence was suspended several months later and Navalny launched a campaign for the Moscow mayoral elections. He won 27% of the votes and came second behind Putin ally Sergei Sobyanin. Despite his loss, the campaign was hailed as a huge success as Navalny did not garner the ever pervasive help of state TV and had to rely on communicating with voters via social media and word of mouth.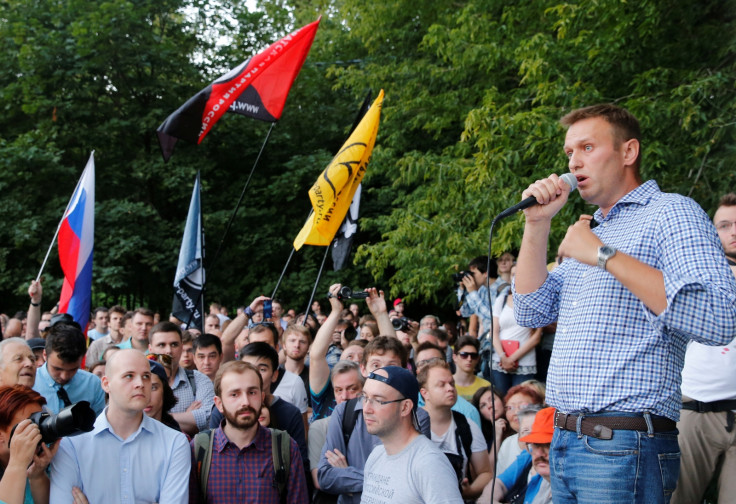 Presidential campaign thwarted
Navalny announced his bid to run in the 2018 election at the end of last 2016. "It's time for us to choose not only a person at elections. It's time to choose between stagnation and a program of development," he said in a campaign video.
His presidential campaign was thwarted when the 2013 embezzlement charges were revived again at a retrial in December 2016. The previous case had been annulled by the European Court of Human Rights which ruled that Russia had violated Navalny's right to a fair trial. On 8 February he was charged with a five-year suspended sentence which he claims is an attempt to prevent him running for the presidency in 2018. Russian law bars anyone with a criminal conviction from running for public office.
Navalny called the charges baseless and politically motivated and vowed to fight the conviction. "Putin and his gang of thieves are afraid to face us in elections," he wrote on Twitter. "Rightly so: We will win."
His arrest at Sunday's protest raises the prospect of another spell in prison. He has been charged with organising an unauthorised protest, which carries a maximum 15 day sentence, and on Monday appeared in Moscow court.