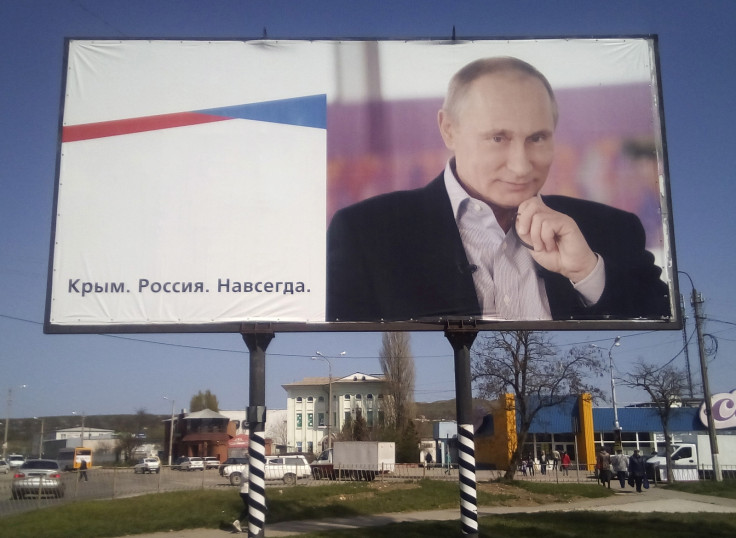 Russia on Monday (21 November) accused Ukraine of arresting two of its soldiers from the Crimean peninsula. The men, who have allegedly been apprehended, are Ensign Maxim Evgenyevich Oditsov and Junior Sergeant Alexander Vyacheslavovich Baranov.
Moscow said that they were taken from Crimea to Ukraine's Mykolaiv region and accused Kiev of "fabricating" criminal charges against them "for crimes allegedly committed against Ukraine".
Terming the detention as "illegal", the Russian defence ministry said in a statement that "psychological and physical pressure" could be applied on them for forceful confessions.
The ministry referred to the arrests as "another act of gross provocation", the BBC reported. It has called for their "immediate return".
However, the Security Service of Ukraine (SBU) said the Russian men were detained after crossing into Ukrainian-controlled territory. They alleged that the pair was deserter, who defected to Russia from the Ukrainian military after Crimea was occupied by Moscow in 2014.
The latest development has reignited the dispute between the two countries. Kiev and Moscow's relation went sour after Russia annexed the Crimean Peninsula in 2014 and showed support for pro-Russian insurgents in eastern Ukraine.
Earlier in November, Russia's main security service said it had arrested a number of Ukrainian citizens in Crimea, alleging them of planning to attack military sites and infrastructure there. But Kiev officials denied the reports.
In August also, Russia claimed it had dismantled a Ukrainian spy network and accused the Ukrainian government of sponsoring terrorism in Crimea. However, Kiev dismissed both claims and referred them as "fantasies."