Russia has withdrawn from the International Criminal Court (ICC) only two days after an ICC ruling added legal weight to an argument that Moscow had instigated the war raging in the east of Ukraine. On Monday (14 November 2016) the ICC had said for the first time that hostilities in the east of Ukraine should be considered "an international armed conflict".
But on Wednesday (16 November), Moscow's foreign ministry said that by order of Russian President Vladimir Putin, Russia would formally withdraw from the ICC's founding statute, saying it failed to live up to the hopes of the international community and describing its work as "one-sided and inefficient".
In 2000, Russia signed the Rome Statute that set up the ICC which is the world's first permanent war crimes court. Having never ratified the treaty, Moscow was not subject to the ICC's jurisdiction and its decision is symbolic.
Moscow said it was unhappy with the court's view regarding Russia's 2008 war with Georgia, saying the ICC ignored aggression by Tbilisi against civilians in South Ossetia that sparked the conflict.
On Monday, the ICC released a report that described the situation in Crimea, which was annexed from Ukraine in 2014, as a Russian "occupation", and that Russia had got members of its armed forces to gain control over parts of Ukraine "without the consent of the government of Ukraine".
"According to information received, the situation in the Crimea and Sevastopol is equivalent to the international armed conflict between Ukraine and the Russian Federation," the report read.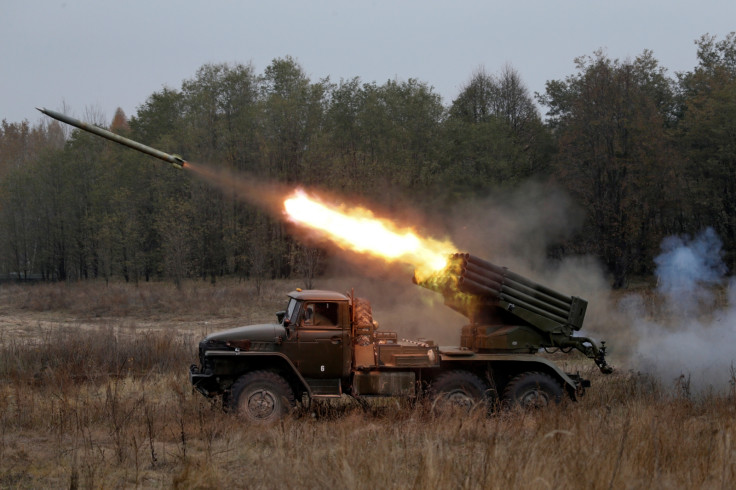 The report concludes that shelling by both sides in eastern Ukraine and Ukraine's detention of Russian military personnel there "points to direct military engagement between Russian armed forces and Ukrainian government forces that would suggest the existence of an international armed conflict".
Despite evidence from international observers and journalists, Russia denies its forces are involved in Ukraine.
The report, which also outlined persecution faced by Crimean Tatars, may mean more legal scrutiny over how prisoners of war are treated but is unlikely to make any difference to the fighting on the ground, Radio Free Europe reported.
There is a spat over Russia's arrests of three people in Crimea it claims are "Ukrainian saboteurs" who were trying to destabilize the peninsula.
But an open letter signed by 120 experts from 11 countries have called on Russia to release the trio, whom they say were simply researchers and Crimean residents, Euromaidan press reported.
Ukrainian president Petro Poroshenko has called on US president-elect Donald Trump to help counter what he calls "Russian" aggression against Kiev as speculation mounts over what kind of future relationship there will be between Moscow and Washington and what it means for the conflict in Ukraine.