Russian Opposition Leader Alexei Navalny Receives Suspended Prison Sentence on Appeal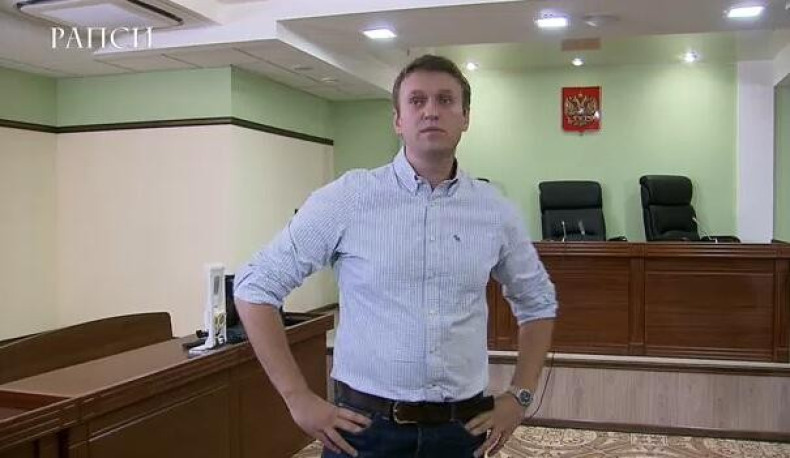 Russian anti-corruption blogger and opposition leader Alexei Navalny has had his five-year prison sentence for stealing timber suspended by the appeals court in Kirov.
Navalny, who was on bail after being originally sentenced in July, will not now go to jail and is free to leave the court, according to reports.
In July, a court in Russia's northern Kirov region found Navalny, who led protests against President Vladimir Putin, guilty of participating in the embezzlement of 16 million roubles (£300,000) worth of timber from a state-owned company, while working as an adviser for the governor of the region four years ago.
The court, however, upheld the conviction for embezzlement.
The trial was seen as the most important in Russia since oil tycoon Mikhail Khodorkovsky was jailed in 2005 for fraud and tax evasion after a row with Putin. His oil firm Yukos, worth $40bn, was broken up and sold off, mainly into state hands.
The anti-corruption blogger, who organised the biggest anti-Putin protests since he rose to power in 2000, suggested that the president ordered the trial to prevent him from criticising a political class of "swindlers and thieves".
"I think the political motivation of this case is evident to everybody," Navalny said before his appeal sentence.
Navalny's lawyers claimed there was no evidence against him and argued that many witnesses called by the defence were not allowed to appear.
The blogger came second in Moscow's mayoral elections in September against the Kremlin-backed incumbent, Sergei Sobyanin.
Navalny took 27% of the vote in Moscow last month against the Kremlin-backed incumbent, Sergei Sobyanin, who officially scraped through on the first round with 51% - a result the opposition leader disputes.