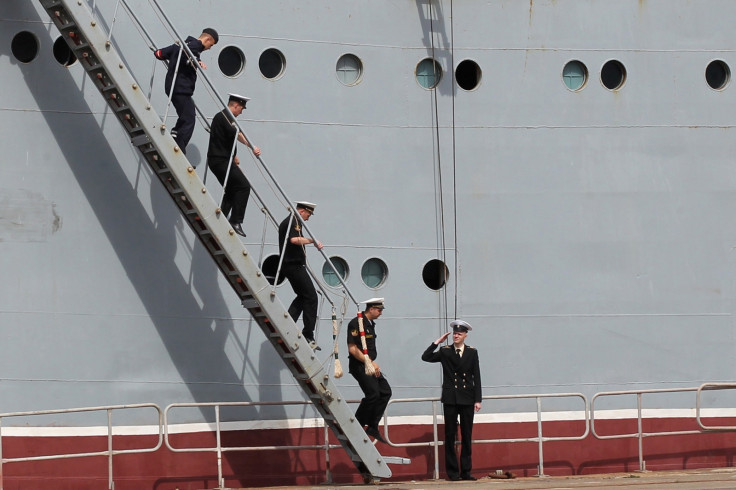 Four hundred Russian sailors are set to leave France ahead of schedule after Paris suspended the delivery of two warships to Russia indefinitely.
The sailors had been training aboard the Vladivostok, one of two Mistral warships that France had been contracted to build for Russia.
Delivery of the ships was initially delayed earlier in the year, as the European Union passed a raft of economic sanctions against Russia over its annexation of Crimea and its ongoing role in the Ukraine conflict.
For its part, Russia has denied any involvement in the fighting, which has seen pro-Russian rebels take over government buildings and impose de-facto control on the eastern regions of Donetsk and Luhansk.
More than 4,700 people have been killed since the conflict erupted in April, according to UN figures.
The Russian sailors are now set to leave the French port of Saint Nazaire and return home in the coming days.
"The Russian sailors will return home before the year-end holidays," said a DCNS spokesman.
French President Francois Hollande said on 25 November that the delivery of the two ships, worth around €1.2m (£951,000), would be suspended indefinitely owing to the "current situation in eastern Ukraine."
The second ship, called the Sevastopol, is still under construction.