Russian trolls ordered to binge-watch 'House of Cards' to learn about US politics
"It was necessary to know all the main problems of the United States of America."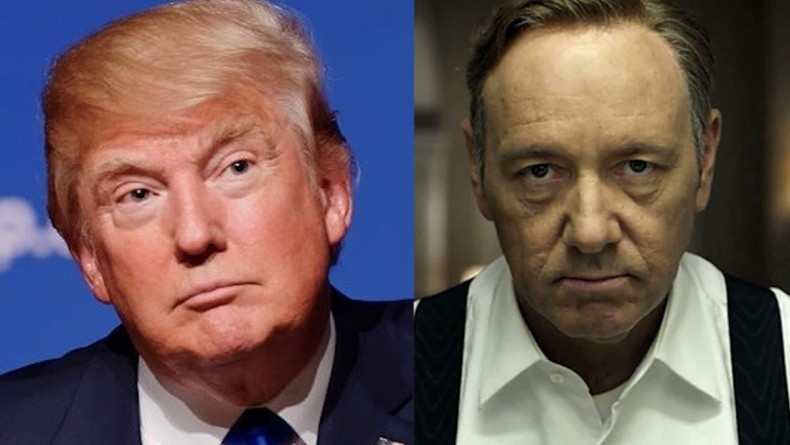 Paid trolls working for the Russian government are being ordered to binge on Netflix's "House of Cards" show in order to better understand the US political system, according to a former staffer.
In one English-language troll farm based in St Petersburg – formally known as the Internet Research Agency – the show was used to glean insights into the inner workings of the White House and "the main problems in the United States," said the insider, identified only as "Maksim".
"At first we were forced to watch the 'Houses of Cards' in English," Maksim told Russian outlet Rain (via Yahoo News) in an interview broadcast Sunday (15 October).
"It was necessary to know all the main problems of the United States of America. Tax problems, the problem of gays, sexual minorities, weapons," he continued.
The show stars actors Kevin Spacey and Robin Wright as a power-hungry couple who play dirty in order to rise to the very top of the American political system.
Troll farms have become notorious since the 2016 US presidential election, when US intelligence believes they were deployed to spread misinformation and Kremlin talking points.
But they have existed for years, employing staff to further Russia's influence online by targeting foreign media outlets and social media platforms to spread state-backed propaganda.
"You were given a list of media that you had to monitor and comment on — New York Times, Washington Post," Maksim said, adding that performance was often measured on 'likes'.
"It was necessary to look through all this and understand the general trend, what people were writing about, what they are arguing about and then get into the dispute yourself to kindle it, try to rock the boat," he continued. The Russian outlet said Maksim worked there in 2015.
That date clearly predated the rise of Donald Trump, but even then the paid trolls were reportedly typing away in a concerted effort to demonise Hillary Clinton by discussing her scandals.
Maksim said: "The main message [was]: Are not you, my American brothers, tired of the Clintons? How many have they already been?
"We had a goal to set up the Americans against their own government," he added. "To cause unrest, cause discontent and lower [former US president] Obama's rating."
The full scope of the Russia-led information warfare campaign is only now coming to light. US investigators are placing increased pressure on Facebook, Twitter and Google after it emerged Kremlin-linked trolls abused the platforms via paid, and highly-targeted, advertising.