On 6 January, the US government released a public version of its secretive joint Intelligence Community (IC) analysis into allegations of state-sponsored cyberattacks against the US political system in the months leading up to the 2016 presidential election.
The 25-page declassified analysis showcased the findings of the Central Intelligence Agency (CIA), the Federal Bureau of Investigation (FBI), and the National Security Agency (NSA). It was one of three versions of the report ordered by President Obama last December.
The IC released no evidence of electronic election tampering by Russia and its authors said there was no assessment conducted on whether Russia's efforts directly impacted the election's outcome.
It has been largely criticised for failing to produce technical evidence to back up its core claims.
Nevertheless, it noted: "Russia's effort to influence the 2016 US presidential election represented in a significant escalation in directness, level of activity, and scope of effort compared to previous operations aimed at US elections." IBTimes UK takes a look at what else was inside.
Putin 'ordered' the action
After tens of thousands of emails leaked online from the Democratic National Committee (DNC) and the inbox of John Podesta, a close aide to Hillary Clinton, Russian President Vladimir Putin made a number of statements brushing off any notion of Kremlin involvement.
The IC intelligence report directly contradicts this, namechecking him directly and claiming his government had developed a "clear preference" for President-elect Donald Trump. This stance, the report said, was informed by an urge to "discredit" Clinton because Putin has blamed her since 2011 for allegedly "inciting mass protests against his regime in late 2011 and early 2012".
The report said: "We assess Russian President Vladimir Putin ordered an influence campaign in 2016 aimed at the US presidential election.
"Russia's goals were to undermine public faith in the US democratic process, denigrate Secretary Clinton, and harm her electability and potential presidency."
All three agencies agreed with this judgment, albeit on differing levels. "CIA and FBI have high confidence in this judgment; NSA has moderate confidence" the paper noted.
Such attacks are 'the new normal'
The US government claimed the Russian campaign, only bolstered by its success in disrupting the 2016 election process – even if not result – is only likely to expand in the future. Indeed, intelligence officials in Germany have already reported an upswing in sophisticated hacking attacks as its own election approaches.
"We assess the Russian intelligence services would have seen their election influence campaign as at least a qualified success because of their perceived ability to impact public discussion," the report stated, adding: "We assess Moscow will apply lessons learned from its campaign aimed at the US presidential election to future influence efforts in the United States and worldwide."
The officials said that Russian-backed hacking continued even after the election day had ended, asserting – again without technical evidence – that "Russian intelligence began a spearphishing campaign targeting US government employees and individuals".
It warned: "Russian intelligence services will continue to develop capabilities to provide Putin with options to use against the United States, judging from past practice and current efforts."
WikiLeaks

was 'replayed' hacked emails from

GRU
Whistle-blowing website WikiLeaks, helmed by outspoken computer activist Julian Assange, has consistently denied any leaks his organisation published last year were provided by hackers linked to Moscow. However, US intelligence believes the opposite is true.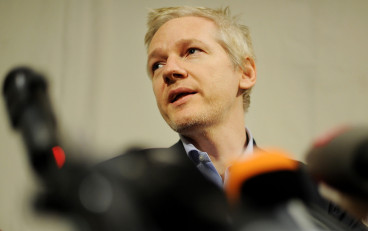 "We assess with high confidence that the GRU relayed material it acquired from the DNC and senior Democratic officials to WikiLeaks.
"Moscow most likely chose WikiLeaks because of its self-proclaimed reputation for authenticity," the analysis said, before admitting the leaked material was legitimate.
The report noted how, in early September, Putin said it was "important" the DNC data was exposed to WikiLeaks and that RT, the Kremlin's "principal international propaganda outlet", has "actively collaborated with WikiLeaks" in the past.
Of course, Assange disputes this. On Monday (9 January) he held a press conference via the online streaming service Periscope where he said the report was made up of "sneaky conflations", that it contained a series of "vague descriptions" and claimed its "evidentiary weight is literally zero".
'Unprecedented' use of internet trolls
The report described how online "trolls" – pop-up accounts used to spread misinformation, untruth or falsities – were used to great effect during the election. It noted that Moscow's use of leaking to the media was "unprecedented" but said in other ways it followed a "long-standing" strategy.
It said: "[The influence campaign] blends covert intelligence operations — such as cyber-activity —with overt efforts by Russian government agencies, state-funded media, third-party intermediaries, and paid social media users or trolls.
"Russia used trolls [...] as part of its influence efforts to denigrate Secretary Clinton.
"This effort amplified stories on scandals about Secretary Clinton and the role of WikiLeaks in the election campaign. The likely financier of the so-called Internet Research Agency of professional trolls located in Saint Petersburg is a close Putin ally with ties to Russian intelligence."
RT is a huge factor in propaganda
Much of the report was dedicated to highlighting the issues surrounding RT, formerly Russia Today. The joint NSA/CIA/FBI analysis claimed to show how this state-funded network was operating with a clear mandate: helping to discredit Democratic candidate Hillary Clinton.
"Russia's state-run propaganda machine — comprised of its domestic media apparatus, outlets targeting global audiences such as RT and Sputnik, and a network of quasi-government trolls—contributed to the influence campaign by serving as a platform for Kremlin messaging to Russian and international audiences," it said.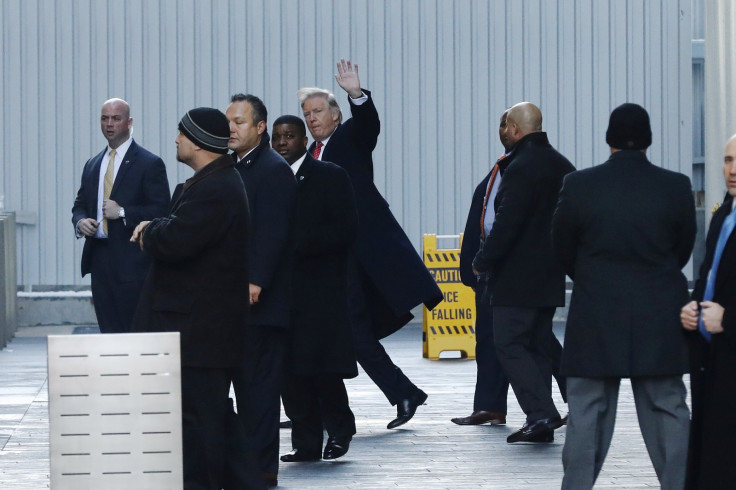 The IC report claimed that RT showed "increasingly favourable comments about President-elect Trump as the 2016 US general and primary election campaigns progressed" and that its coverage of Clinton was "consistently negative".
"[It] focused on her leaked emails and accused her of corruption, poor physical and mental health, and ties to Islamic extremism. Some Russian officials echoed Russian lines [...] that Secretary Clinton's election could lead to a war between the United States and Russia."
Following the release of the report, incoming President-elect Donald Trump, who assumes office this month, tweeted: "Intelligence stated very strongly there was absolutely no evidence that hacking affected the election results. Voting machines not touched!"
Trump has repeatedly voiced his belief the Russian state was not linked to the hacking.
Meanwhile, Glenn Greenwald, journalist and close confident of NSA whistle-blower Edward Snowden, told CNN how the IC's report into Russian hacking should not be taken at face value.
"We [should not] just blindly and uncritically accept the claims of the intelligence community, especially provocative claims about a foreign adversary, without seeing convincing presented by them that those claims are true," he said. "We absolutely have not seen that in this case."