Political tensions between Russia and the US have been put aside for a new expedition to the International Space Station planned for tonight.
Expedition 39 astronauts Alexander Skvortsov, Steve Swanson and Oleg Artemyev will blast off at 5.17 pm EDT (9.17pm GMT) from Baikonur Cosmodrome in Kazakhstan.
They will take off in a Soyuz TMA-12M spacecraft for a six-hour journey to the orbital laboratory.
Space enthusiasts can watch the launch live online through Nasa Television, which will be broadcasting the prelaunch activity as well as extensive coverage of the launch and docking at the ISS.
Swanson is a flight engineer from Nasa, while Soyuz commander Skvortsov and flight engineer Artemyey are from the Russian Federal Space Agency.
"The crew will dock to the station's Poisk module less than six hours later at 11:04 pm Nasa TV docking coverage begins at 10:30pm," the space agency said.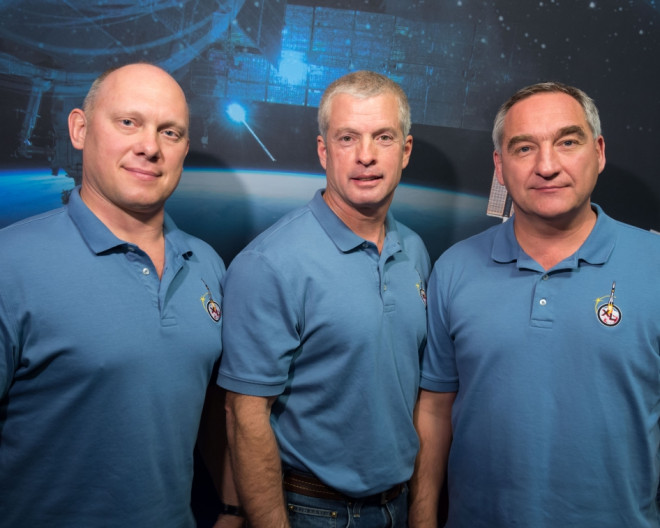 "When the hatches open, they will be greeted by Expedition 39 Commander Koichi Wakata of the Japan Aerospace Exploration Agency, the first Japanese astronaut to lead an expedition, and Flight Engineers Rick Mastracchio of NASA and Mikhail Tyurin of Roscosmos. Coverage of the hatch opening begins on NASA TV at 12:15am, Wednesday, 26 March."
Swanson, Skvortsov and Artemyev will live on board the ISS until mid-September. The other three crew members have been on board since November last year and they will return to Earth in May.
Tensions between Russia and the US have been escalating for several weeks over Ukraine and Crimea. As a result the US, along with other EU powers, placed several sanctions on Russian leaders.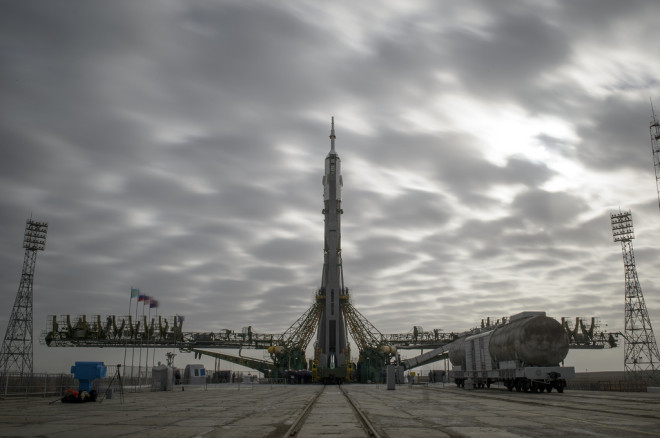 Speaking of any tensions between the astronauts, Nasa spokesman Josh Byerly told Space.com: "We have a great relationship with all of our international partners, and the crew is focused on launch."
Mike Fossum, deputy director of flight crew operations for the ISS, added: "I think the international cooperation of the 15 nations we have participating in the ISS programme is really important.
"It's great as we share our resources from the different countries, our skills and our teamwork, our experience come together to make these kinds of things happen. It's important to us now to have the Russian Soyuz spacecraft as our way of getting people to and from the ISS."
Also commenting on international relationships, NASA chief Charlie Bolden said earlier in March: "I think people lose track of the fact that we have occupied the International Space Station now for 13 consecutive years uninterrupted, and that has been through multiple international crises."