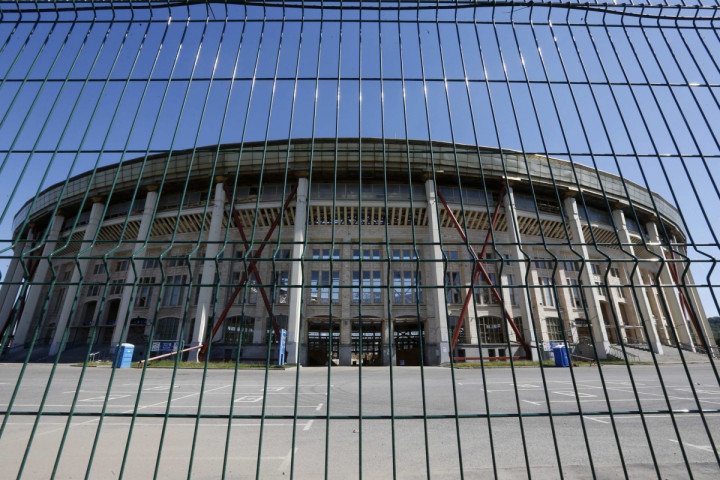 Russia, which is hosting the next football world cup in 2018, is facing "exploding" costs for infrastructure development in connection with the tournament, according to German magazine Der Spiegel.
Russia expects to spend about €30bn ($40.6bn, £23.7bn) to host the 2018 football world cup – more than double Brazil spent for the tournament that ended last week, the magazine reported, adding that bad planning and presumed corruption have already begun driving costs upward.
That comes after the country spent about €50bn on the Winter Olympics in Sochi.
Der Spiegel citing researchers at the University of Zurich claimed that the Russian World Cup will be the most expensive ever, on a price-per-seat basis.
The tournament in 2018 would cost Russia $11,500 per seat, compared to $6,500 for Brazil in 2014. In 2002, South Korea and Japan spent an estimated $6,000 per seat, while Germany spent $3,200 in 2006 and South Africa spent $5,000 in 2010.
The sky-high cost levels come as the country has to build afresh seven out of 12 arenas planned for use in the World Cup and significantly revamp two.
At a per-seat cost of $16,500, the World Cup stadium in St. Petersburg with about 70,000 seats is expected to be the most expensive for Russia, according to Der Spiegel.
Construction on the stadium was started in 2007 with opening planned at the end of 2008. Nevertheless, the project suffered from delays and cost overruns. Its opening is now planned for 2016, while costs skyrocketed to an estimated $1.2bn, compared to the initial estimate of $415m.
The football world cup is set to be the third world-class sporting event to be hosted by Russia this decade, after the 2013 track and field IAAF World Championships and the Winter Olympics.
Russian Sport Minister Vitali Mutko earlier said he wants to make Russia the "centre of the sporting world" but the rising costs for the events are likely to hurt the slow-growth economy further.
"With the economic outlook for Russia darkening, the World Cup 2018 is likely to become deadweight to Russian economic development through the misallocation of scarce resources," the magazine quoted as saying Martin Müller, a professor at the University of Zurich.