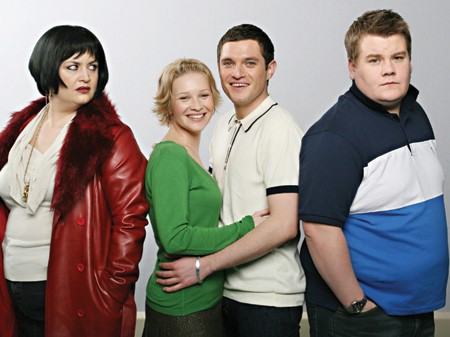 Gavin and Stacey's Ruth Jones has hinted that the beloved BBC comedy could return as a feature film.
Jones created the TV show in 2007 with actor James Corden, who played Smithy alongside Matthew Horne and Joanna Page as the titular couple.
Jones told the Radio Times that she would "definitely" team up with Corden to write more Gavin and Stacey, but was unsure what form it might return in.
"We haven't any concrete plans but we will at some stage," said the British Comedy Award winner. "It might be a Gavin & Stacey special or it might be a film."
Despite writing a show set partially in Essex, Jones also said in the interview that she couldn't think of anything worse than watching ITV's The Only Way Is Essex. "But then, you're talking to someone who likes Autumnwatch."
On New Year's Day 2010 the comedy's final episode was watched by a mightily impressive 10.25 million people.