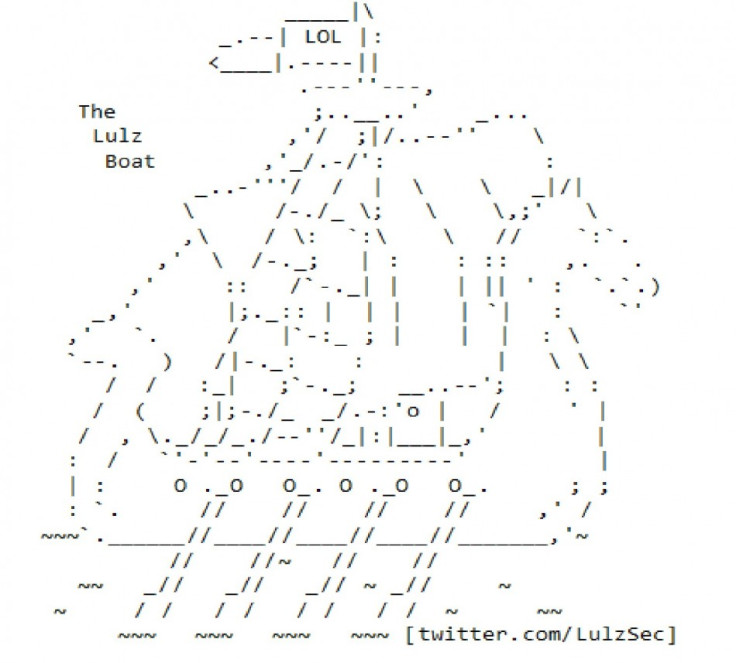 Upon hearing that British police have charged Ryan Cleary for involvement in numerous cyber attacks and hacks, hacker collective LulzSec has released a fresh barrage of tweets maintaining that the 19-year-old is in no way connected to it.
Ryan Cleary's arrest
Ryan Cleary was arrested earlier this month in a joint operation between the U.K.'s Metropolitan and Essex Police force and the U.S.'s FBI.
Police raided 19-year-old Cleary's home in Wickford, Essex arresting him and taking his computers for examination.
"Searches at a residential address in Wickford, Essex, following the arrest last night have led to the examination of a significant amount of material. These forensic examinations remain ongoing", commented a Metropolitan Police representative at the time.
The police revealed that Cleary was being charged and would face trial yesterday evening via Twitter. "Ryan Cleary, 19, has been charged with offences contrary to the Computer Misuse Act. He appears at City of Westminster MC on 23/6", read the Met's tweet.
It was yesterday revealed that police had charged Cleary for alleged involvement in web assaults against the Serious Organised Crime Agency, British Phonographic Industry and the International Federation of the Phonographic Industry.
It has since been revealed that Cleary could face extradition to the U.S. for involvement in other cyber attacks and hacks.
LulzSec's claims of innocence
Since news of Cleary's arrest was first revealed hacker collective LulzSec has constantly maintained that he is in not a member of it.
LulzSec originally issued a series of tweets on the topic on the day of Cleary's arrest:
"Clearly the UK police are so desperate to catch us that they've gone and arrested someone who is, at best, mildly associated with us. Lame."
Followed by, "Oh well - less tweet spam now. Best watch out, they can't get us, so they're going after people they think might know us. Defend yourselves."
Since then the only link LulzSec has admitted Cleary as having is through a "legitimate" chatrooms hosted on one of Cleary's IRC servers.
"Ryan Cleary is not part of LulzSec; we house one of our many legitimate chatrooms on his IRC server, but that's it.
"@superbus We use Ryan's server, we also use Efnet, 2600, Rizon and AnonOps IRC servers. That doesn't mean they're all part of our group."
Since then the group has posted links to other chatrooms it uses on its Twitter feed, inviting random people to come and chat. Many have taken this to be a form of protest designed to show that simply talking to its members does not constitute a crime or membership of the group.
The two tweets read, "The user "innocentz" in our IRC chat on AnonOps is getting mad. Everyone please give him a hug or something: http://t.co/1XLL1Jj #AntiSec
"Join the IRC chat: http://t.co/1XLL1Jj - if it doesn't work, it's because this tweet just broke it. Blame the REST of the Internet."
In addition to posting links to its chatrooms, since the police revealed that Cleary had been charged and would face trial for his alleged involvement in several cyber attacks and hacks, LulzSec also issued a fresh barrage of tweets maintaining Cleary's is not a member of LulzSec:
"Ryan Cleary charged with botnet-related crimes unrelated to LulzSec: http://t.co/SfKCHiP "November 2010", etc.
"Interesting - they charge him with the SOCA attack, maybe he hit SOCA after we did? It was suspiciously down again after we let it up."