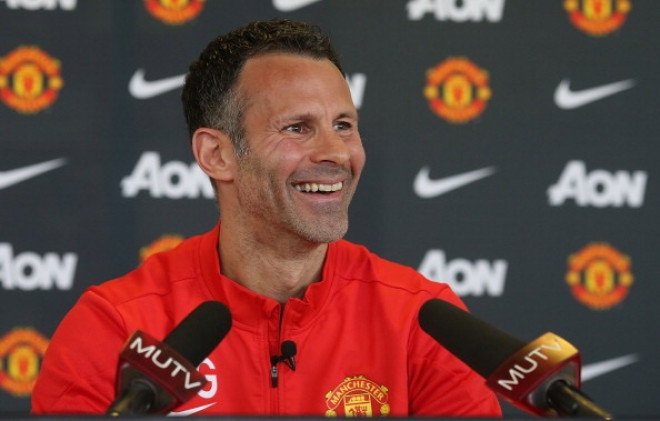 Manchester United interim manager Ryan Giggs has faced the press for the first time since he was appointed Old Trafford boss.
The United icon appeared relaxed during the ten-minute news conference, in which he described being offered the role as United boss as "the proudest moment" of his life.
The club's most decorated player then switched his attention to Norwich, whom he will face in his first game in charge in the evening kick-off at Old Trafford on Saturday.
One of Giggs's first challenges is to raise the confidence of a side rooted in seventh spot chasing Europa League qualification.
But the 40-year-old Welshman must also make other decisons, calls that will stamp his identity on the team.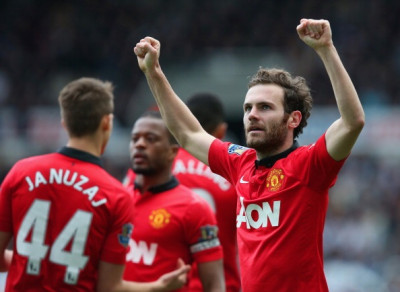 Where will he play Juan Mata? The question is not so much whether the diminutive Spaniard starts or not - despite inconsistent performances under David Moyes he remains one of United's most capable attackers - but where he will play and alongside whom.
The interchange between Mata, Shinji Kagawa and Wayne Rooney was too much for West Ham last month and, minus Rooney, tore Newcastle apart.
But up against Everton the trio came unstuck, their play becoming bogged down in the Toffee's defensive mire. Giggs might instead choose to deploy Danny Welbeck instead of Kagawa, who offers more width than the Japanese international.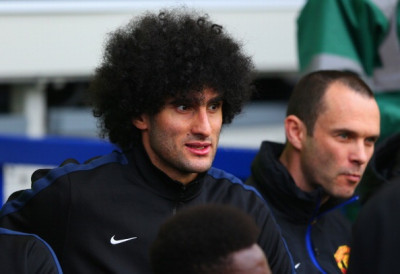 Will Marouane Fellaini sit out the rest of the season? Ponderous, futile and inept: Fellaini's performances came to be a symbol of the Moyes-era at Old Trafford.
The Belgian has been gazumped by all comers in midfield this season and has appeared an obstacle in United's play rather than a conduit. Giggs must decide whether the £27m signing from Everton is worthy of a second chance playing alongside Michael Carrick, or if Darren Fletcher and Tom Cleverley are the better options.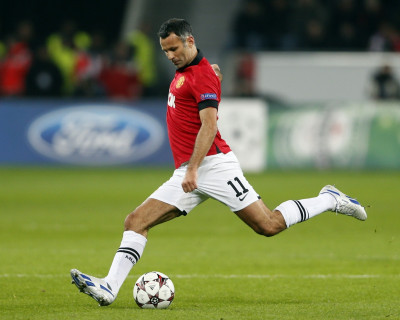 Will he play himself? Giggs joked at Friday's press conference that he had given himself a five year deal but the temporary coach must decide whether he can ape Liverpool's Kenny Dalglish and Graeme Souness, both of whom balanced mangerial responsibilites with on-field heroics to win trophies at Liverpool and Rangers respectively.
While father time keeps ticking, Giggs has still made mercurial cameos this season, most memorably during the home tie against Olympiakos in the Champions League, a performance Moyes described as "freakish".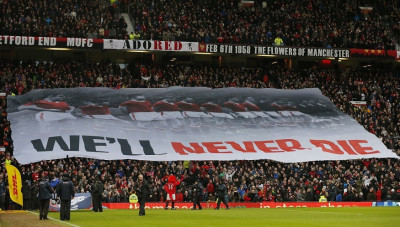 What will Giggs's playing style be? Giggs has vowed to put a smile on the faces of the 70,000 United fans at Old Trafford tomorrow, a promise that could see a return to the swashbuckling, wing-based attack that has brought the champions unparalleled domestic success over the past two decades.
This 'United way', an indefatigable desire to win as well as entertain, should be a prerequisite for any manager but Giggs has lived and breathed it for 23 years and might be the best man to inspire it as well.
And finally...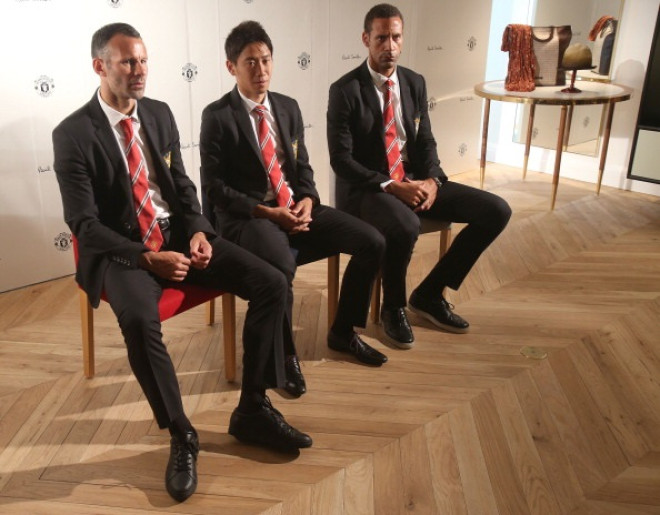 Will he wear a suit or tracksuit? More than just a question of how Giggs's slender limbs will pull off a Paul Smith (the fashion designer is a United fan) number. If the interim manager sheds his training garb for a suit he may at least look like the type of statesman United are looking for. Stick with the tracksuit and its back to the boot room.