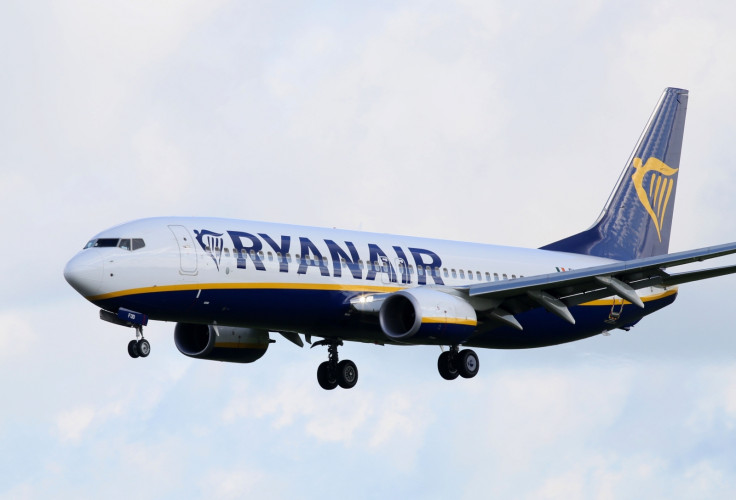 Ryanair has celebrated a record October despite thousands of flight cancellations - but passengers on Twitter are unimpressed.
The budget airline carried 11.8 million customers last month, with rolling annual traffic to October growing 12% to 128.2 million. In October 2016, Ryanair carried 10.9 million customers.
Load factor also increased by 1%, meaning the carrier's aircraft were 96% full. Chief marketing officer Kenny Jacobs said the record traffic came "on the back of lower fares".
But responses to a celebratory Tweet from Ryanair's official Twitter account were overwhelmingly critical.
Matt Graham quickly responded with an idea for celebration. "Maybe you can sort my lost bag claim to celebrate???" he said. Six others also replied to say they were still waiting for claims or complaints to be processed.
James Martin was one of those who let rip after reading the Twitter comments. He said: "Still celebrating records ? thought you winning the record for the most amount of cancelled flights ever would be enough. Never happy Ryainair are you. hahaha reading through these comments. Every single one is complaining about some aspect of your terrible service. I'd rather crawl over broken glass to reach my destination than risk a holiday ruined by @Ryanair."
In September, which also recorded 11.8 million customers, Ryanair announced it was cancelling 20,000 of its 800,000 flights until March. The airline later added it planned to slow its growth during the winter between November and March by flying fewer aircraft to reduce the risk of further flight cancellations and so it could roster all pilots' annual leave as necessary.
Around 315,000 customers were affected by the cancellations in September and October, while another 400,000 people were affected by the winter schedule changes announced just over a week later.
Chief executive Michael O'Leary previously admitted the airline had "messed up" allocation of pilots' leave and apologised to customers. He said: "While over 98% of our customers will not be affected by these cancellations over the next 6 weeks, we apologise unreservedly to those customers whose travel will be disrupted, and assure them that we have done our utmost to try to ensure that we can re-accommodate most of them on alternative flights on the same or next day.
"Ryanair is not short of pilots – we were able to fully crew our peak summer schedule in June, July and August – but we have messed up the allocation of annual leave to pilots in Sept and Oct because we are trying to allocate a full year's leave into a 9 month period from April to December. This issue will not recur in 2018 as Ryanair goes back onto a 12 month calendar leave year from 1st Jan to 31st December 2018."
After the news of "another" record month for Ryanair on Twitter, Mel McDonald questioned: "Yeah, but how many were you SUPPOSED to carry????" while John Dallinger said: "I bet not many were happy!"
Not every response to Ryanair's Tweet on 8 November was critical, however. Twitter user Martin said the numbers suggested the company was doing something right, and that he "wouldn't use anyone else". Jade Amber agreed: "I was one of those passengers! Took off bang on time on both journeys and arrived early on both."