Over the last three months, budget airlines across Europe have experienced an increasingly bumpy ride. Running operations across different countries and in a sector renowned for cut-throat competition is never easy at the best of times, but the turbulence shaking the industry has increased exponentially.
Over the last week alone, the Civil Aviation Authority (CAA) threatened to launch legal action against Ryanair after the Irish carrier was accused "persistently misleading passengers" about their rights over cancelled flights, while Monarch entered administration on Monday (2 October).
The CAA said Britain's fifth-largest airline had ceased to operate with immediate effect, after failing to secure a temporary extension to its Air Travel Organiser's Licence (ATOL) for the third time in four years.
If Ryanair's travails lifted the veil on catastrophic strategy blunder, which led to around 20,000 flights being cancelled between September and March next year, Monarch's demise raised further doubts over the future of budget airlines.
Over the last three decades, flying from Britain to a beach on the Mediterranean for a holiday or to a central European capital for a weekend has become routine for millions of passengers.
Budget airlines have never pretended to compete with their bigger rivals in terms of comfort and service, though they always prided themselves in getting people to their destination for the cheapest possible fare and on time.
The low-cost revolution proved to be incredibly popular, particularly more and more airlines began offering package holidays. However, the success came at a cost as carriers increasingly vied for the same customers.
That, coupled with the persistently low oil prices over the last couple of years, saw airlines reduce fares in bid to remain ahead of the competition. Monarch, for example, was hit hard by terrorist attacks in Turkey and Egypt, which saw its rivals turn toward Spanish destinations, traditionally one of its strongholds.
"The third airline failure this year in Europe, after Alitalia and Air Berlin, is a symptom of over-capacity and overly-aggressive pricing," said Neil Wilson, senior analyst at ETX Capital.
"It means fewer seats to fill sector-wide – more than six million in the case of Monarch. This should mean Ryanair and easyJet can comfortably improve load factors, even if the reputation of the former has suffered of late. This should be positive for margins despite pricing pressures."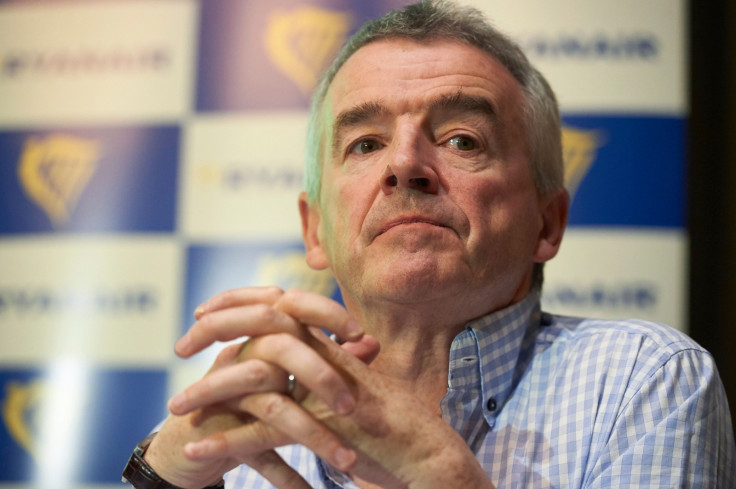 Are low fares the problem?
In July, Ryanair posted a 12% year-on-year increase the number of first half passengers, which climbed to 35 million, while the load factor - a gauge of the number of seats filled on each plane - increased two percentage points to 96%.
However, the group's chief executive Micheal O'Leary warned fares will decline by approximately 5% over the summer mainly due to overcapacity, a view shared by many of the Irish airline's rivals.
Ken Odeluga, market analyst at City Index, said: "Hazards to all players from the persistence of the current soft pricing environment can't be dismissed.
"The weak pricing environment is a negative for all airlines due to the pressure on yields which could eventually crimp profitability across the board."
Less than a month later, Air Berlin filed for insolvency, after its main shareholder - Abu Dhabi's Etihad Airways - withdrew its financial support. The beleaguered German carrier has been trying to find a buyer ever since, in a bid to avoid joining the list of the 31 European airlines that have ceased operations since 2013.
However, it is not just budget airlines to be feeling the pinch. In April, Alitalia, Italy's flagship carrier, filed for insolvency after staff spurned a proposed turnaround plan, which included salary cuts and layoffs aimed at rescuing the stricken carrier.
Alitalia, which is 49% owned by Etihad Airways, has rarely reported a profit in its 70-year history and reported a net loss of €199m (£176m) in 2015, the latest year for which financial reports are available.
Once the dominant force in Italy's aviation market, Alitalia, which flies to 80 destinations worldwide, has seen its stature diminish at a rate of knots.
According to a study on industry data from Milan's Bicocca University, the carrier's share of the Italian market has plunged from 23% in 2007 to 18% as of 2015, as the airline bore the brunt of increased competitions from budget carriers.
"Airlines were always seen as a notoriously tricky business and with good reason," explained Russ Mould, investment director at AJ Bell.
"Demand can be very cyclical, varying according to how well consumers feel they and the economy are doing and customers show little brand loyalty, preferring to focus on cost and value for money.
"At the same time, the price of oil can move around a lot, even allowing for any short-term hedging that an airline can do to cope with sudden cost increases."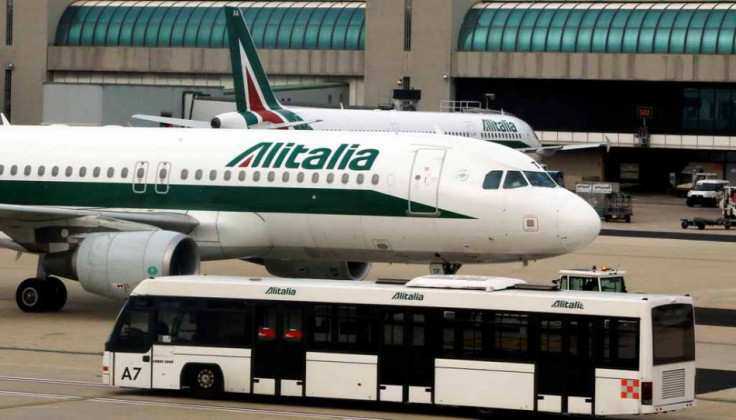 Ryanair, which already has the lion's share of Italy's aviation market with 28%, put forward a non-binding offer for Alitalia, which it then withdrew last week as it sought to focus on cleaning up its mess instead.
It is not all doom and gloom for the industry, however. Along with Ryanair, easyJet and Wizz Air are all financially sound and their passengers numbers have held steady. The fiasco that engulfed the Dublin-based carrier will take some fixing but O'Leary found a surprise ally in Willie Walsh, the former boss of Aer Lingus and the current chief executive officer of British Airways' parent company IAG.
"Whatever the screw-up, their ability to fix things and move forward is unparalleled," he said at an an aviation conference last.
"I would have loved to have been able to sit there and watch what was going on – although I'm sure the blood on the walls has been washed off now."