Ryanair Fires Veteran Pilot John Goss and Threatens to Sue for Questioning Safety on TV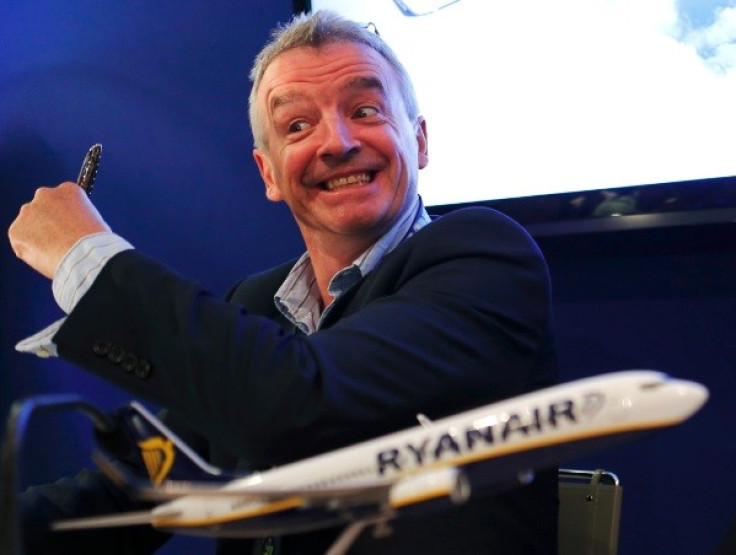 Budget airline Ryanair has fired veteran pilot John Goss, and is preparing legal action against for him, after he questioned the budget airline's safety in a TV documentary for Britain's Channel 4.
Europe's largest budget airline said "we will not allow a Ryanair employee to defame our safety on national television, just three weeks after he confirmed in writing to Ryanair that he had no concerns with safety."
Ryanair has hit back at accusations over recent weeks that it allegedly encourages its crew to carry less back-up fuel in a bid to cut costs. In addition, the aviation group has denied allegations that it issues disciplinary threats to discourage the reporting of safety concerns.
In the programme, Goss said he received a critical letter for using too much fuel.
Ryanair shares fell over 1% in early trading in London to reach 6.66p.
No Confidence
The Dispatches programme, as well as Goss, revealed that many Ryanair pilots did not have confidence in the safety reporting systems of the Irish Aviation Authority (IAA).
According to a Ryanair Pilot Group (RPG) survey, which was triggered by a memorandum sent to pilots by management following an earlier petition, a third of the total 1,000 pilots had strong concerns over the airlines approach to their questions over the airline's safety.
Moreover, 90% of the survey participants said that they believe the airline tries to 'suppress' the pilots from raising any concerns.
Ryanair's memorandum warned that it would any pilot who signed a "so-called safety petition" could be sacked for gross misconduct.
The IAA said that all confidential reports are fully investigated while Ryanair said the IAA has "no concerns over Ryanair's fuel policy".
The budget airline said it has two confidential reporting systems in place already.
A RPG spokesperson said that Goss "does not plan to make any public comment on his dismissal until he receives further legal advice."
© Copyright IBTimes 2023. All rights reserved.