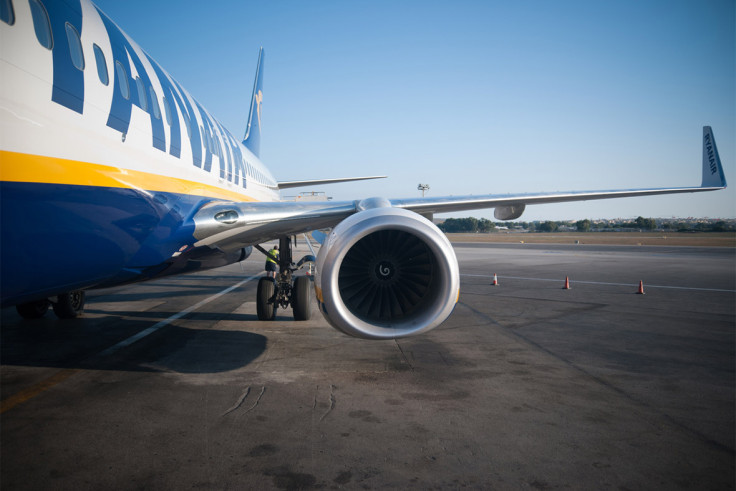 Beleaguered Ryanair passengers face the prospect of further travel chaos, after pilots at the budget airline threatened strike action.
More than 120 pilots attended three meetings in Dublin on 18 September where an industrial action ballot over crowded flight schedules and other working conditions at Europe's largest carrier were discussed.
Sources said the airline's Irish pilots are set to meet their European colleagues over the next 48 hours to talk about "collective action" - which may result in a strike or staff calling in sick, according to the Belfast Telegraph.
The move would see further cancellations after the airline's boss Michael O'Leary apologised to customers for shelving up to 50 flights per day for the next six weeks, leaving up to 400,000 passengers stranded.
The airline, which flew 117 million passengers in 2016, blamed mistakes in drawing up pilots' holiday rotas for the disruption.
"This is our mess-up," admitted O'Leary, adding that the cancellations could cost the airline up to £18m in passenger compensation claims.
Over the last year 140 Ryanair pilots have joined rival operator Norwegian Air. But O'Leary said: "We are not short of pilots, we have 4,200 of them. What we have messed up is the allocation of holidays. We don't have enough pilots in September and October to allocate the leave."
Customers reacted angrily after Ryanair initially only released a list of affected flights up until this Wednesday 20 September.
Consumer rights group Which? said passengers needed more notice. The body said: "It's essential that Ryanair release a full list of flights that will be affected so that passengers have as much time as possible to make alternate arrangements."
The airline was forced to publish a list of the nine airports that will be most affected by the cancellations until October. These hubs will be in Dublin, Barcelona, Brussels, Lisbon, London Stansted, Madrid, Milan Bergamo, Porto and Rome.
Ryanair told IBTimes UK threats of staff going on strike at the airline was "misinformation" put out by the Irish pilots' union.