Ryanair cancellations: What to do if your flight is scrapped and how to claim compensation
Some 400,000 travellers will be affected by the move by Europe's largest airline.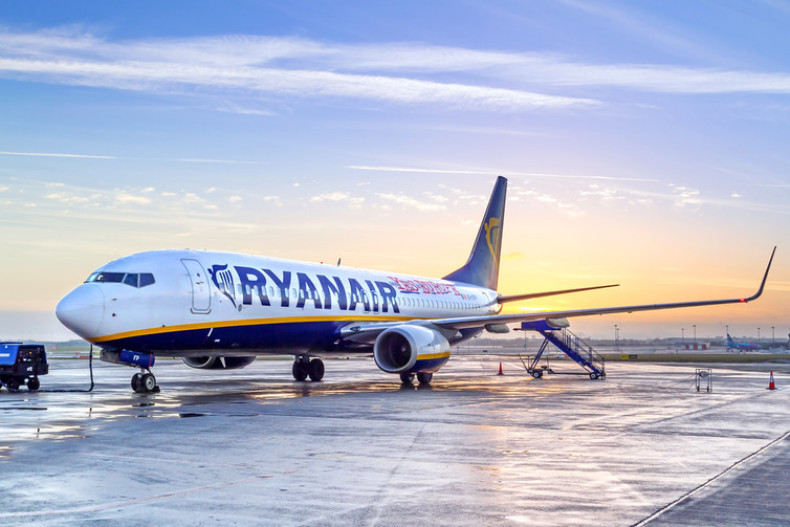 Budget airline Ryanair said it will cancel up to 50 flights every day for the next six weeks affecting around 400,000 passengers, who will need alternative flights or refunds.
Europe's largest airline blamed the disruption on "messing up" the holiday rota of its pilots on Saturday (15 September).
"We have messed up in the planning of pilot holidays and we're working hard to fix that," said chief marketing officer Kenny Jacobs.
But reports suggested on Monday (18 September) that 140 Ryanair pilots had joined rival operator Norwegian Air over the last year, leading to a shortage.
The airline, which flew 117 million passengers last year, said the cuts amount to "less than 2%" of the 2,500 flights it operates a day, and will allow the carrier to hit its punctuality targets.
Customers have reacted angrily as Ryanair has only released a list of affected flights up until this Wednesday (20 September).
Ryanair marketing officer Kenny Jacobs said affected customers with bookings up to Wednesday had been informed, and it will update its website daily with the list of flights cancelled.
The carrier said customers can assume their flight is going ahead as scheduled unless they receive an email to the contrary.
But consumer rights group Which? said passengers needed more notice. The body said: "It's essential that Ryanair release a full list of flights that will be affected so that passengers have as much time as possible to make alternate arrangements."
Customers have on social media called for a full list of affected flights to be released. Anthony Soares tweeted: "You've made decision, now follow through and let everyone know whose flight cancelled 4 next six weeks NOW!"
Dee Moloney tweeted: "Have 2 trips booked in the next couple of weeks. Excitement of trips now replaced with worry!... Won't be flying with @Ryanair again."
Ryanair's website gives customers who find their flight has been cancelled two options. Travellers can apply for a refund which will be processed within seven working days. It also offers passengers the option of changing or cancelling their flights free of charge.
The European Union compensation rules for cancelled flights are as follows:
Passengers are entitled to assistance and compensation, if the disruption was within an airline's control.
Airlines have to offer full refunds, paid within seven days, or rebookings for a flight cancelled at short notice.
In addition, passengers can also claim compensation.
Cancellation amounts are: 250 euros (£218) for short-haul, 440 euros (£384) for medium-haul and 600 euros (£523) for long-haul.
Passengers who reach their destination more than three hours late can be compensated from 200 to 600 euros, depending on the length of flights and delay.
However, under EU rules, if passengers are informed of a cancelled flight more than two weeks prior to departure the airline is not liable to pay compensation. Also, an airline is not liable for compensation if it gives passengers a week's notice and finds another flight that can get them to their destination within less than four hours of the original scheduled time of arrival.
Flight cancellations or delays can have a large number of knock-on costs, but unfortunately the EU rules do not cover what's known as 'consequential losses'. These cover such items as hotel bookings or car hire that holidaymakers fail to use because of flight delays. As an alternative, travellers should check to see if these elements are covered in their travel insurance.