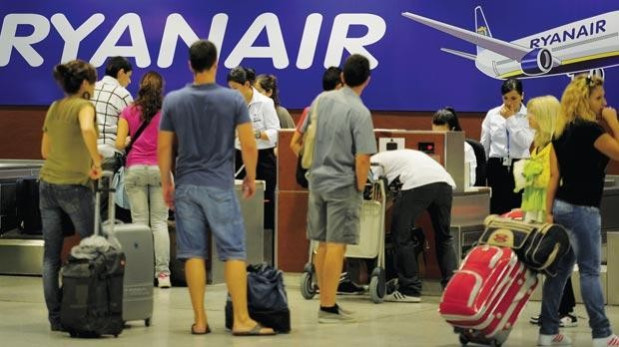 Ryanair shares have risen more than 6% in the morning trade after the company reported record profits for the fiscal year ended 31 March.
The European low-cost carrier said its full-year profits after tax rose 13% to €569m (£481m/$730m) as revenues surged 13% to €4.88bn despite rising fuel costs.
During the year, the budget carrier boarded 5% more passengers, totalling 79.3 million, as its new routes increased by 217 to 1,600. The traffic growth was despite the grounding of up to 80 winter aircraft.
The results were offset by an 8% increase in unit costs mainly due to an 18% rise in fuel costs that now represent 45% of total costs. Excluding fuel, unit costs rose by 3%, while average fares improved by 6%.
Following the news, the company shares gained nearly 6.1% to 6.72 pence as at 8:30 a.m.
"Delivering a 13% increase in profits and 5% traffic growth despite high oil prices during a European recession is testimony to the strength of Ryanair's ultra-low cost model," CEO Michael O'Leary said in a statement.
Looking ahead, the airline expects traffic to grow by 3% to 81.5 million in the next fiscal year. It targets profits in the range of €570m and €600m.
Meanwhile, costs are projected to rise further on rising fuel prices and higher Eurocontrol and Spanish airport charges.
"With almost zero yield visibility into H2 and the EU wide recession, we expect that there will continue to be downward pressure on yields which will dampen full year profit growth," Ryanair said.
The airline has been trying to expand its operations with increased number of planes and acquisitions.
In March, Ryanair placed an order with Boeing for 175 planes worth £10.3bn to increase its fleet to 400 planes.
However, its plan to acquire rival Aer Lingus was blocked by the European Commission in February over competition concerns. Ryanair already has a 30% stake in Aer Lingus.