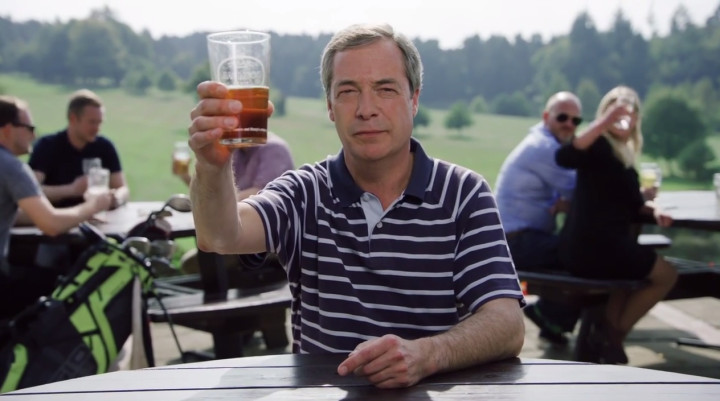 Ukip leader Nigel Farage "loves Europe", claims the anti-federalist bane of Brussels himself.
The outspoken, beer-swilling Member of the European Parliament is known for vigourously campaigning to see Britain sever its ties with the EU, a body he once called "failing [and] corrupt".
But the 50-year-old seems to have had a change of heart as his European comrades prepare to do battle with the USA at the Ryder Cup.
In a tongue-in-cheek advert for bookmaker Paddy Power, Farage exalts Europe's "wine, the food, the excellent transport systems, the clocks, and the greatest golfers in the world".
Describing US golfers' names Hunter, Bubber, and Webb as "just noises", Farage says he prefers "heroic names" like Henry, Sergio and Justin.
Farage ends his camepo by aping Sir Winston Churchill's 'fight them on the beaches' speech and by raising a pint to team Europe.
The Ryder Cup starts on Friday at Scotland's Gleneagles course. Team Europe, lead by captain Paul McGinley, are favourites to retain the trophy they won at Medinah in 2012.