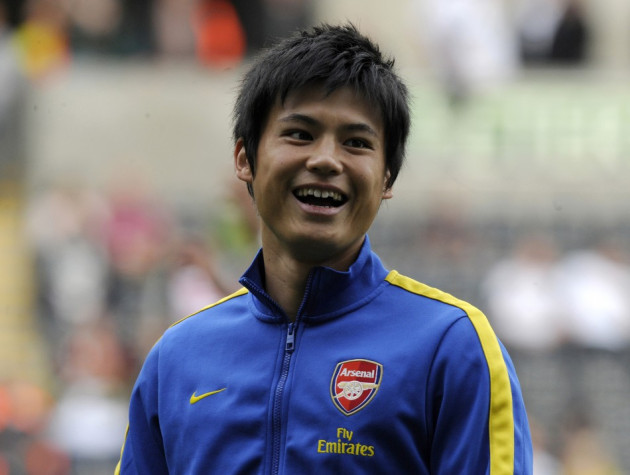 Football is unfair, very unfair. One minute you're the toast of the city, the next a castigated villain ready to be hung and drawn. The harshest business in sport is uncompromising and hardly for the faint of heart.
We live in a society of instant gratification and in football, supporters pay premium for that luxury. Extraordinary season ticket prices, television license and subscription fees, means fans demand a constant supply of quality. Transition, progression and stability are not words that sit well with the modern-day football fan.
They're words that Arsenal supporters, who have been required to be among the more patient fans in the top flight, have become all too used to; until this season. Arsene Wenger's prophecy is coming true while the timing of the addition of record signing Mesut Ozil, among other things, looks inspired.
Aaron Ramsey, Laurent Koscielny and Kieran Gibbs are among the individuals to have made a rapid, almost overnight improvement and the likes of Serge Gnabry are on their tail also. But an increase in class means players in Wenger's squad are now unable any longer to stagnate or tread water while resting on the French manager's forecast.
Japan winger Ryo Miyaichi encapsulates this very status. The 20 year old carries all the potential and talent of a player ready to emerge from the Arsenal shadows, yet his first team performances whether they be for the Gunners or during his various loan spells, are yet to match expectations.
It's correct, that with Miyaichi only set to turn 21 in December, anticipation of a regular place in the Arsenal first team is unrealistic yet with Gnabry, Theo Walcott, Alex Oxlade-Chamberlain all ahead of him in the pecking order and not least with droves coming through the club's fruitful production line, he is rapidly running out of time to prove he deserves further investment at the Emirates Stadium.
If his spell at Feyenoord, with a work permit not secure, was convenient and useful, then time at Bolton Wanderers and Wigan Athletic, where he was exposed to the rigours of English football in a habitat not far removed from Arsenal's own football philosophy, should have been a suitable acid test.
Yet his impact was limited. He impressed both Owen Coyle and Roberto Martinez - particularly with his pace - but entrusted with significant first-team responsibility in sides without a depth of riches he wasn't. Amid niggling injuries while at the Reebok and the DW Stadium, just 16 starts came in 18 months.
If the physicality of the Premier League is an imbalanced barometer as to Miyaichi's progression then the faith placed in him by Japan, a nation whose team has of late been littered with European-based players and who can't afford to delay graduation into the senior ranks, might hold greater value.
But at the same age, Shinji Kagawa, the former Borussia Dortmund and now Manchester United midfielder had already won 17 international caps and Schalke defender Astuto Uchida an enormous 34. Miyaichi has two.
The League Cup fourth round tie against Chelsea represents one of Miyaichi's last chances to make something of his Arsenal career. Up against Cesar Azpilicueta and Ryan Bertrand on either side of the Chelsea back four, Miyaichi has the opportunity to impress in a fixture of both meaning and against opponents of some credence.
The Okazaki-born winger's contract expires in the summer of 2015. While he doesn't risk termination of that deal, a cup exit for Arsenal could malign his already paltry first team chances further and begin the process ending with his permanent exile from north London. A scrapheap which includes Nicklas Bendtner awaits.
At the same time, an inspiring performance in a home win could be just the tonic and provide a definitive platform.
Having returned to Arsenal following two loan spells which were supposed to add experience and knowledge, a third would be an admittance on Wenger's part that Miyaichi's career in English football will be imminently concluded. Therefore, a meeting with Chelsea represents a last chance saloon. That seems fair.