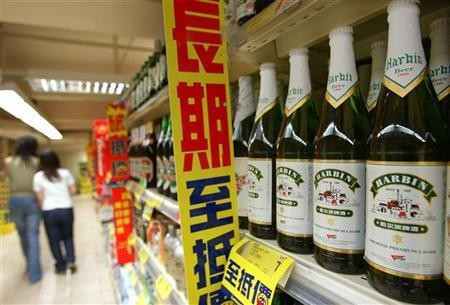 Shares in SABMiller were up on the FTSE 100 in morning trading after the brewer, which owns brands such as Grolsch, reported a rise in revenue and pre-tax profits in the half year ended 30 September.
The group said that revenue in the period rose seven per cent in the period to $14.2 billion, while pre-tax profit increased 13 per cent to $1.7 billion.
Following the results SABMiller said it would be raising its interim dividend 15 per cent to 19.5 pence per share.
During the period EBITA rose 10 per cent in the group's Latin American operations, 27 per cent in North America, 11 per cent in Africa, 22 per cent in Asia and eight per cent in South Africa. However in Europe EBITA dropped four per cent.
Graham Mackay, Chief Executive of SABMiller, said, "In trading conditions which remained mixed across our markets, the group benefited from its global spread of businesses, delivering a strong financial performance. The strength of our brands, which supported price increases taken largely in the prior year, contributed to good revenue growth. Cost reductions, driven by lower raw material input costs and further fixed cost efficiencies, helped to finance increased investment behind our brand portfolios and assisted margin enhancement. Our financial position remains robust, with a further improvement in free cash flow."
By 10:45 shares in SABMiller were up 4.85 per cent on the FTSE 100 to 2,151.50 pence per share.