Sabu is back: Hacker-turned-informant Hector Monsegur Twitter return angers Anonymous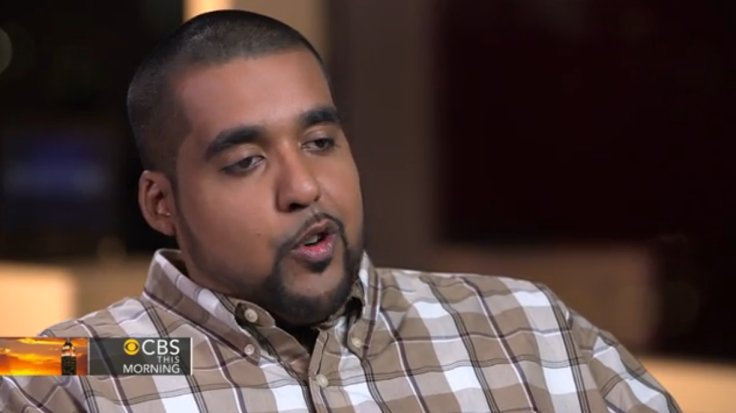 Hector Monsegur, the Anonymous hacker who became a super-informant on the activities of his former pals, returned to Twitter this week. The results were unsurprising.
Having walked free from court just over 12 months ago, Monsegur, better known as by many as Sabu, celebrated the end of his probation by returning to Twitter.
Monsegur's has repurposed the @AnonymousSabu account which was last seen in March 2012, just before it was revealed that Monsegur was working with the FBI.
Clearly there is a lot of pent up anger within Anonymous about Monsegur's perceived actions, but he claimed that now he was back, the truth was going to come out.
"The best part of coming back is witnessing the rage once the truth starts coming out. You've all been bamboozled. Enjoy the show," he typed. His messages to Anonymous members suggest that there will be revelations which will show that he is not the villian many make him out to be.
In May, Monsegur walked free from a New York courtroom despite pleading guilty to taking part in cyber-attacks on the likes of Sony, Nintendo, Visa and Mastercard. The reason he avoid a jail sentence was what the court described as Monsegur's "extraordinarily valuable and productive" co-operation with the FBI.
Many believe this suggests Monsegur helped sell out his former colleagues in Anonymous and LulzSec in particular.
However in his tweets since returning to the social network, Monsegur says that this "extraordinarily valuable and productive" co-operation saw him helping the FBI stave off 300 cyber-attacks – three of which posed dangers to national security – and it was this that helped him avoid jail, rather than his help in identifying fellow LulzSec hackers.
He has been getting involved in numerous conversations with former Anonymous colleagues who are clearly very angry that Monsegur has been released while hacktivists such as Jeremy Hammond remain in jail – partly because of Monsegur's testimonies.
Anonymous protests
The rest of Anonymous is not taking his return lying down. It has already started attacking the website of The Sabu Files, dedicated to investigating Monsegur's role as an informant for the FBI, using the tried and tested Anonymous method of distributed denial of service attacks.
Elsewhere, Sabu will speak at a cyber-security conference called Suits and Spooks on 20 June, and some Anonymous hacktivists have called for a protest at the event, taking place in New York.

The call to arms says: "We want everyone to come out in solidarity with not only Jeremy, but the other members of LulzSec who were persecuted because of Sabu's betrayal. Bring signs, noisemakers, and banners – we will hold a gathering outside of Soho House to remind the attendees of those who are still suffering while Sabu profits from his cowardly actions. No room for snitches and informants. We do not forget Jeremy Hammond."
© Copyright IBTimes 2023. All rights reserved.