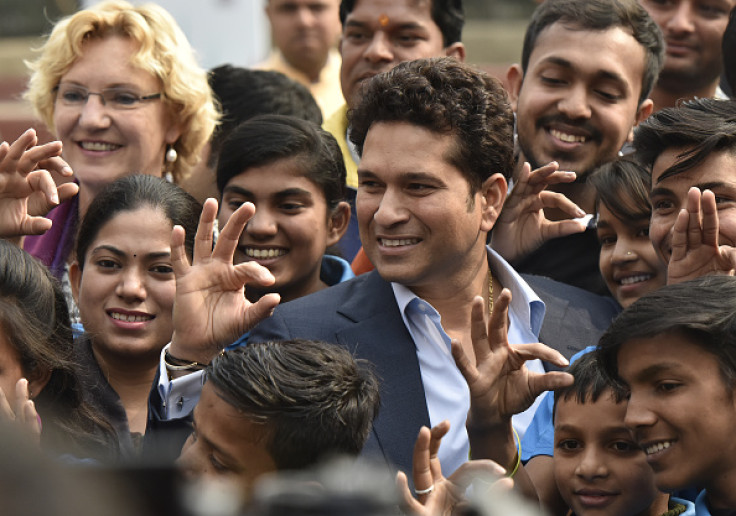 Indian cricket legend Sachin Tendulkar is set to start a new innings, not on the cricket field but on the cinema screens. The "Master Blaster" recently shared the poster of a new biopic on Twitter titled Sachin: A Billion Dreams, which has got fans buzzing as to whether he will play the main character in the movie.
Directed by renowned award-winning filmmaker James Erskine, the movie follows the journey of India's greatest cricketer through his career and also focuses on certain aspects of his personal life. The poster shows Sachin walking on the field carrying a bat and with his pads on with the caption reading: "55 Days of training. One pair of trousers. The Sachin story."
Several celebrities and former players took to Twitter to congratulate Sachin on the movie, with former teammates Rohit Sharma, Suresh Raina and Virender Sehwag wishing him the best of luck.
The best tweet, though, was by Bollywood superstar Shah Rukh Khan, who tweeted: "This one I have to watch. Show me NA soon my friend." Sehwag said: "Walking in with Sachin was like walking with a lion in the forest."
This is the third movie to be based on a cricketer that is set to release this year. Emran Hashmi's Azhar, a take on former India skipper Mohammad Azhardudin's life, is set to release on 13 May while Sushant Singh Rajput plays current team India captain MS Dhoni in MS Dhoni: The Untold Story, which is expected to hit the screens in September.