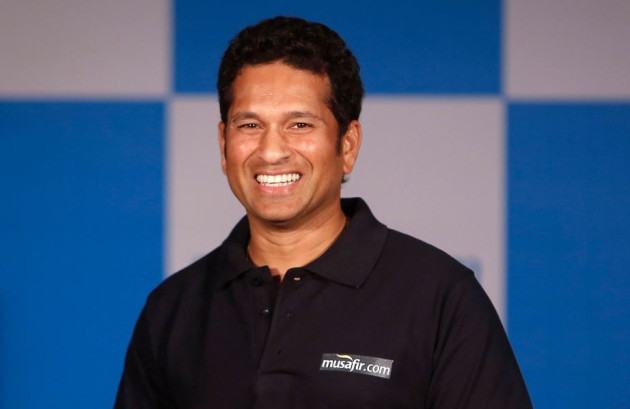 Sachin Tendulkar was finally dismissed for 74 at his 200th and final test match against West Indies in front of his home crowd at the Wankhede Stadium in Mumbai.
The terms #sachintendulkar, #thankyousachin have been trending on Twitter, with celebrities and his fans all over the globe pouring out their tributes to the legendary icon.
David Cameron: "He is an extraordinary cricketer, fantastic player, an all time great cricketer on inspiring young players, I wish him well."
Shane Warne: "The little master #Sachin walking off for the last time.. We will all miss you buddy. Thanks for the memories & more importantly our friendship !!"
Michael Vaughan: "Why you retiring @sachin_rt ? 38 no and playing like God...."
Glenn McGrath: "One of the true challengers as a bowler was to bowl to Sachin Tendulkar!! It was an honour to play against him."
Amitabh Bachchan: "Out of country, getting updates on cricket via net .. just read Sachin out .. heart sank .. then rose on reading requests to declare, I tell you the Indian mind is the most inventive in the world .. "declare and get Sachin to bat again" .. ingenious !!"
Anupam Kher, actor: "GOD NEVER RETIRES.:) #ThankYouSachin"
Piers Morgan: "1.237 billion people are currently holding their breath. #Sachin #GreatestLivingIndian"
Abhishek Bachchan, actor: "#ThankYouSachin you have made it possible for us to say…. We come from the same land as the great SACHIN TENDULKAR. #SachinBestEver"
Riteish Deshmukh, actor: "Watched Sachin at Wankhede playing his last n 200th test - one of those days when u proudly say #IWasThere #thankyouSachin"
Sreesanth: "ThankYouSachinpaaji @debuted on 15/11/1989 & played his last innings in his 200th Test on 15/11/2013.This can't be coincidence.this is fate"