Children watching videos on YouTube are just three clicks away from explicit material, according to research published by internet security firm Kaspersky Lab to mark Safer Internet Day.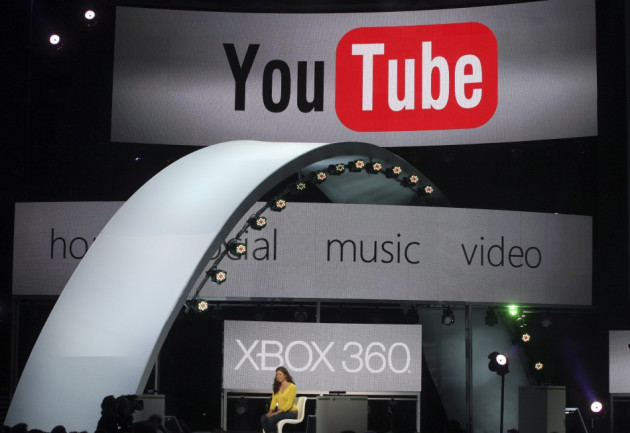 An examination by the research company found that clicking through links in the 'suggested videos' sidebar, which sits alongside the YouTube video you are currently watching, can lead a child from cartoons to explicit content in as little as three clicks.
The security firm said: "Examining YouTube's 'suggested' videos which sit visibly alongside clips or episodes of popular children's television programmes such as Peppa Pig, Rastamouse and Dora the Explorer, researchers found that, on average, users are just three clicks away from content better suited to a more mature audience."
Kaspersky's David Emm said: "It's worrying to see just how simple it is for children to access videos of an adults nature on YouTube.
"Safer Internet Day is all about educating and promoting safer, more responsible behaviour for young people, but adults must take responsibility too. Having parental controls in place is vital and can be highly effective in combatting objectionable material.
"YouTube's Safety Mode feature aims to help parents screen out unsuitable content, but it can't provide 100 percent protection."
At IBTimes UK we were able to use the suggested video bar to get from an episode of children's cartoon Peppa Pig to 'fail compilation' videos and plane crashes in three to four clicks, but this was with Safety Mode turned off.
'Parent responsibility key to keeping children safe online'
Research conducted by Virgin Media found that 84 percent of 2,000 British people asked believe that responsibility for children's online safety should lie with their parents.
But of those polled, only 38 percent of parents with children under 18 said they had taken steps to protect their families online.
Virgin's Our Digital Future campaign has collected opinions on internet safety among children from MPs and public figures, including MP Tom Harris and and Martha Lane Fox, who was appointed UK Digital Champion by Downing Street.
Glasgow South MP Tom Harris said: "My concern is that the media and parts of the political establishment simply see the internet as a threat to children and very little more than that.
Harris agrees that there is a need to legislate and put in safeguards to protect children online, but he adds that education is equally as important.
"We must also teach our children how to navigate the internet and that responsibility lies with the teachers and the education system as well as parents. The internet should be a key tool in a child's learning process."
UK Digital Champion Martha Lane Fox said that the responsibility for educating children about online safety "is the same as it is outside the internet world, which is with parents, schools and anybody else who has authority over children.
"It's all of our responsibility to make sure that children are educated in an effective way that takes into mind the fact that technology is changing all the time and their world will be very different from the one we inhabit now."